Tuesday July 24, 2012
Northwest News: Larry Brogan is here!!!
We are excited to be having Larry Brogan as our guest artist this week here at our Northwest studio in Grants Pass, Oregon. Larry has been tattooing over 20 years and can professionally execute just about any style of tattoo you could possibly dream of like this amazing black and grey Dragon back piece.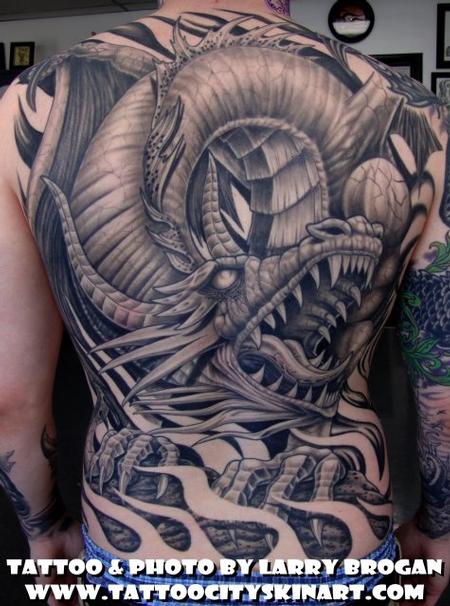 He is also fully equipped and able to take on full color realism pieces like this Charging Elephant.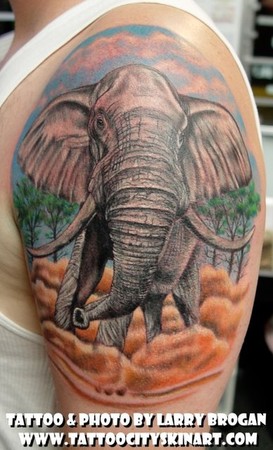 Larry is already completely booked up for his stay, but keep an eye out for his next guest appearance and don't hesitate to jump on a wonderful opportunity to get tattooed by one of the greats!
Off the Map LIVE is webcast every other Sunday from Off the Map Tattoo in Easthampton Massachusetts! Check out past episodes on our YouTube channel, and visit TattooNOWTV.com for more info.