Friday July 20, 2012
Northwest News: Great Times at the Gogue Painting Workshop!
Great times at our Northwest location in Grants Pass, Oregon as we hosted a 2 day Painting Workshop lead by none other than Jeff Gogue, and what a great workshop it was indeed! The first day started off with participants slowly making their way into the shop and situating themselves at a painting station; easels were adjusted, substrates were prepared, palettes were set up and the drawing began. This group was quite savvy in their abilities to draw already so we were able to skip past some of the basics and jump right into painting.
Jeff began his lesson with a group discussion focused on why we paint and what to paint, then he began his demo of how to paint using his very own process. As usual he made it look easy right from the start as he put in the first layers of a horse skull.
The group then dispersed and began painting on their own using the lessons they had just learned as Jeff made his rounds answering questions and offering advice. Jeff was quite pleased with how quickly and how well this particular group picked up on his techniques and applied them to their paintings.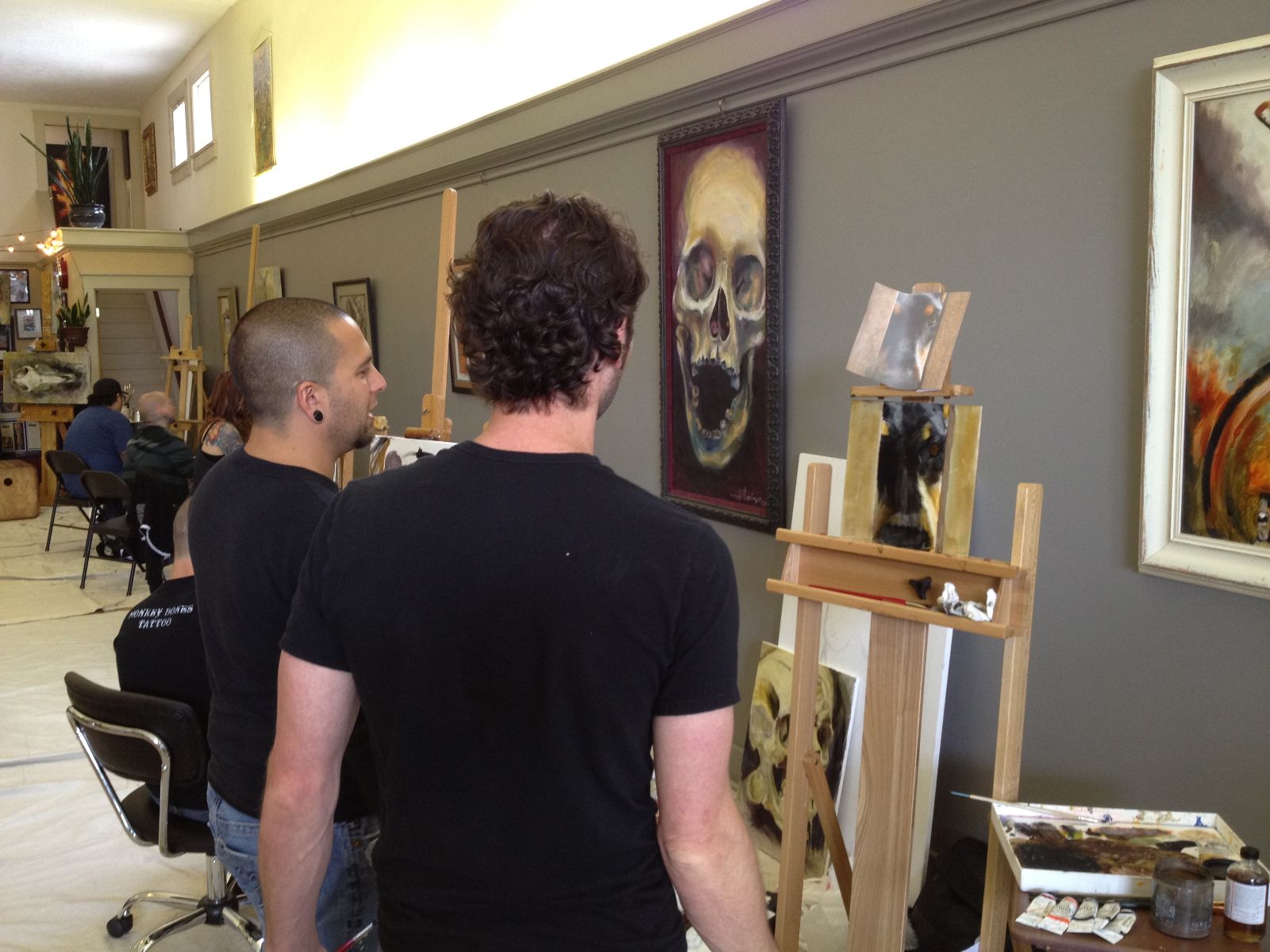 As the day went on there were a few more group discussions which focused on both the emotional and technical aspects of oil painting and more paintings were started so that participants could rotate between their projects as some were left to set before applying more layers. At the end of the day everyone involved, including Jeff, left the studio inspired and ready for the next days lessons.
Day 2 started off with another demo using a slightly different process, and yet again Jeff created an amazing skull study in just under 20 minutes. Participants then went to their stations and began where they left off the previous day.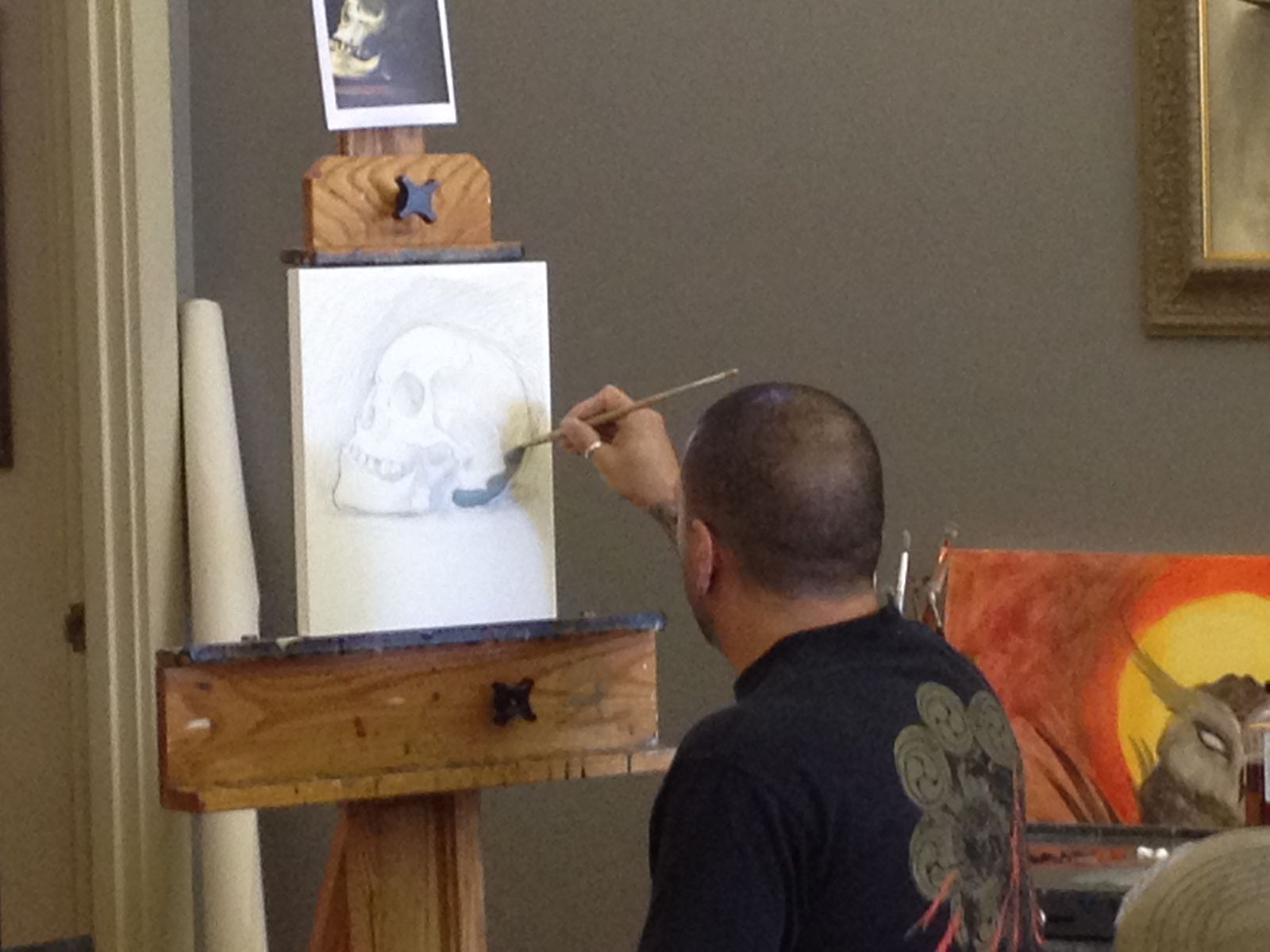 As the day progressed some amazing paintings were starting to enter their final stages and participants seemed to have really picked up on the whole process presented to them and the inspiration and enthusiasm of the group never began to fade as we neared the final discussion focused on marketing strategies.
All in all we have deemed this workshop a huge success, participants left inspired and Jeff had this to say about the experience "I am super grateful and honored to have been able to instruct this group and was very impressed with their level of talent and willingness to apply the process I presented. I can't wait to see the progression of the participants over the next few months."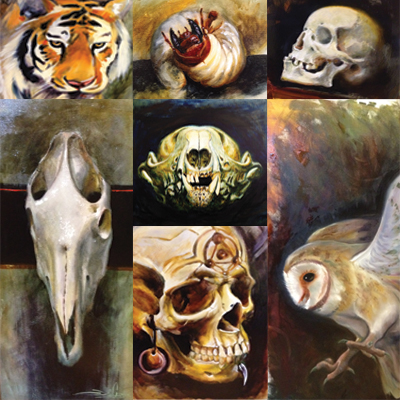 Off the Map LIVE is webcast every other Sunday from Off the Map Tattoo in Easthampton Massachusetts! Check out past episodes on our YouTube channel, and visit TattooNOWTV.com for more info.