Sunday July 15, 2012
New England News: Two Shawns. One week. A whole lot of awesome!
We've got a double dose of Shawns happening here at Off the Map New Enlgand this week and we couldn't be happier! To start the ball rolling we've got our good friend Shawn Hebrank here through July 21st. Shawn is pretty well booked for this guest spot but he did have Wednesday (the 18th) open up so if you're in the market for an oustanding new flora/fauna inspired tattoo, he is your man! Check out this gorgeous cat skull with flowers tattoo he did.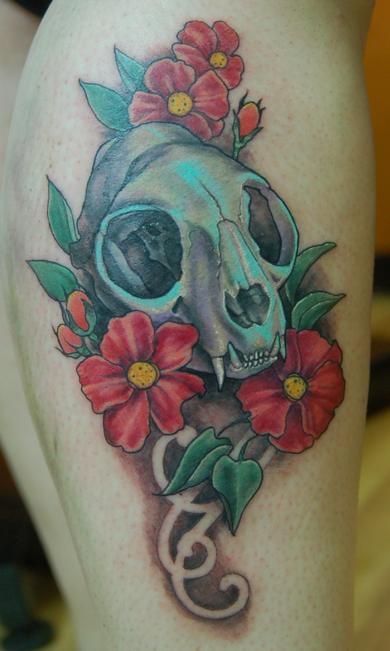 Later in the week we welcome Shawn Will who is traveling all the way from Texas and will be in the shop 7/19 through 7/22. He did this fun ship in a bottle tattoo and would love to discuss your next custom tattoo idea with you!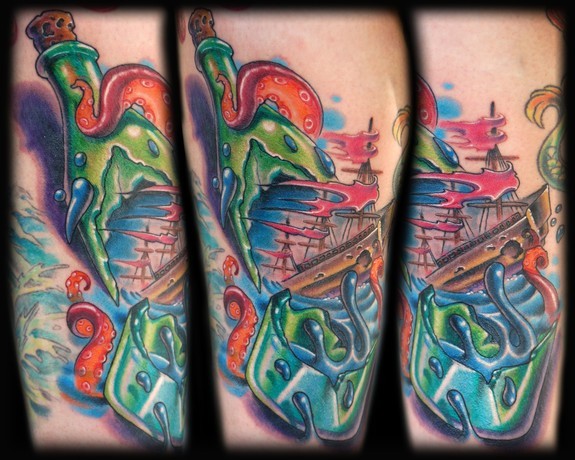 Call, email or swing on by the shop to snag a spot with either of the Shawns while they're in town!
Off the Map LIVE is webcast every other Sunday from Off the Map Tattoo in Easthampton Massachusetts! Check out past episodes on our YouTube channel, and visit TattooNOWTV.com for more info.