Monday June 18, 2012
New England News: Next Guest up is Shane Baker!
We are happy to be welcoming Shane Baker as the next Guest Artist in our New England studio. Shane will be here tattooing June 19th through June 24th and still has an appointment spot or two up for grabs! Shane's favorite styles of tattooing include bio-mech/organic tattoos, anything illustrative and he also really enjoys creating custom creepy critters! Check out this blue billiards monster tattoo he did.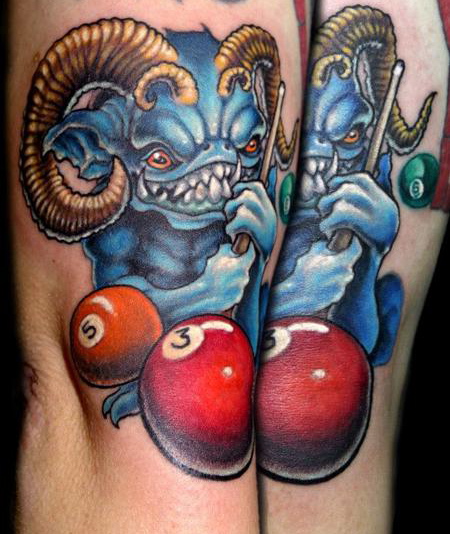 Give us a shout @ 413-527-6574 to set up an appointment with Shane while he's in town, or feel free to drop us an email!
Off the Map LIVE is webcast every other Sunday from Off the Map Tattoo in Easthampton Massachusetts! Check out past episodes on our YouTube channel, and visit TattooNOWTV.com for more info.