Sunday June 10, 2012
New England News: Marvin Silva is coming this week!
We're stoked to have Marvin Silva in the shop tattooing June 13th through June 16th! Bio organic and abstract style tattoos are Marvin's favorites to do, and he is especially happy to tattoo "things that don't exist in this world". Check out this custom glowing bio-mech tattoo he did!

Marvin is also responsible for this abstract take on an American flag and eagle tattoo.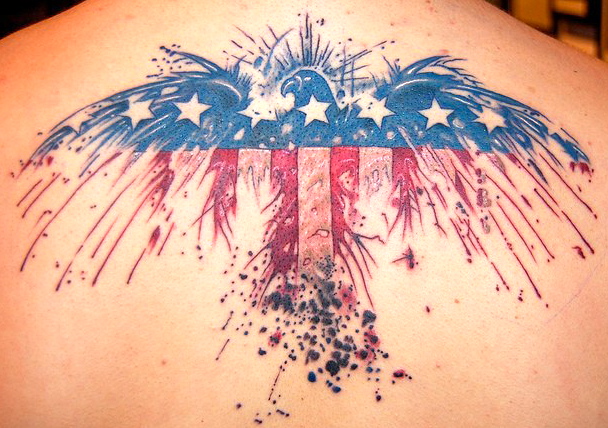 If you're interested in booking an appointment with Marvin while he's here at Off the Map, shoot us an email or give us a call at the shop!
Off the Map LIVE is webcast every other Sunday from Off the Map Tattoo in Easthampton Massachusetts! Check out past episodes on our YouTube channel, and visit TattooNOWTV.com for more info.