Wednesday June 6, 2012
Northwest News: Dinner with Fulcrum Dining
Friday, June 8th will be our second dinner event with Fulcrum Dining. We will be bringing delicious 5 course meals to Off the Map Tattoo-Northwest once a month throughout the entire summer of 2012. We are proud to host these events and offer our support to Chad and Gabrielle in their quest to showcase the amazing food grown and produced here in the Southern Oregon Rogue Valley.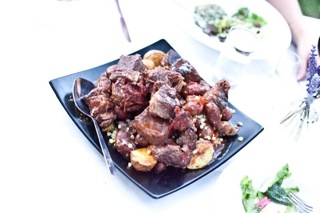 The menu for this Friday will include Asparagus and Egg in Phyllo, Crab stuffed Squash Blossoms wtih Butter poached Black Cod, Mixed Greens with Balsamic soaked Blackened Onions and Vella Oro Secco Cheese, Chorizo Burgers with Fennel Green Olive Slaw, and for desert Ginger Snap Ice Cream Sandwiches.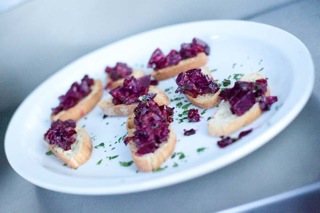 These dinners will be held after hours at our Grants Pass studio located at 214 NW 6th Street. The cost is $40 per person, seating is limited and reservations are a must. RSVP by email: fulcrumdining@gmail.com or by phone: 541-218-9900
Off the Map LIVE is webcast every other Sunday from Off the Map Tattoo in Easthampton Massachusetts! Check out past episodes on our YouTube channel, and visit TattooNOWTV.com for more info.