Sunday June 3, 2012
New England News: Travis Litke will be here June 5th through the 12th!
We're excited to welcome Travis Litke to Off the Map for his guest spot starting Tuesday, June 5th! Travis has been tattooing since 1997 and comes well recommended for bold color tattoos. His color blending technique has been described as "buttery" and outlines as "impeccable". He is well known for what he describes as "hyperrealistic color portraiture" as well as new skool tattoos, but is solid is any style of tattooing making him what is referred to in the industry as a "jack-of-all-trades artist." Check out this awesome freemason masonic skull tattoo that Travis did.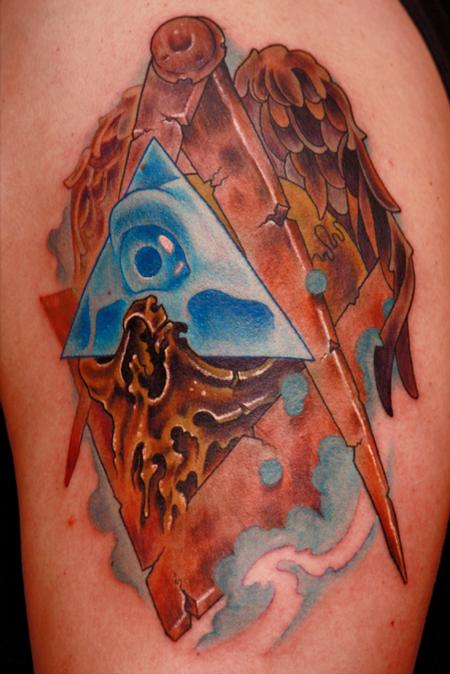 Travis will be tattooing here at the shop through June12th and still has a spot or two available for appointments so give us a call at 413-527-6574 (or shoot us an email) to snag a spot with him while he's in town!
Off the Map LIVE is webcast every other Sunday from Off the Map Tattoo in Easthampton Massachusetts! Check out past episodes on our YouTube channel, and visit TattooNOWTV.com for more info.