Saturday May 12, 2012
New England News: All Ages Event- Welcome Joe King Party!
On Saturday, June 2, join us starting at 7pm at Luthiers Co-op right next door to the studio to welcome the newest member of the Off the Map Tattoo staff, Joe King. We will have $25 gift certificates for the first 10 people through the door as well as a $250 prize for the best tattoo idea contest! This venue is all ages, and there is beer and wine available for those 21+. There is NO COVER for this event!
We will have a Jazz Trio playing from 7-9pm and Stuntman Steve and Friends playing from 9:30-??.
Come meet Joe, buy him a drink, do a tattoo consult with him and thank him for bringing his amazing talent here from Kentucky! Feel free to call the studio at 413-527-6574 with any questions!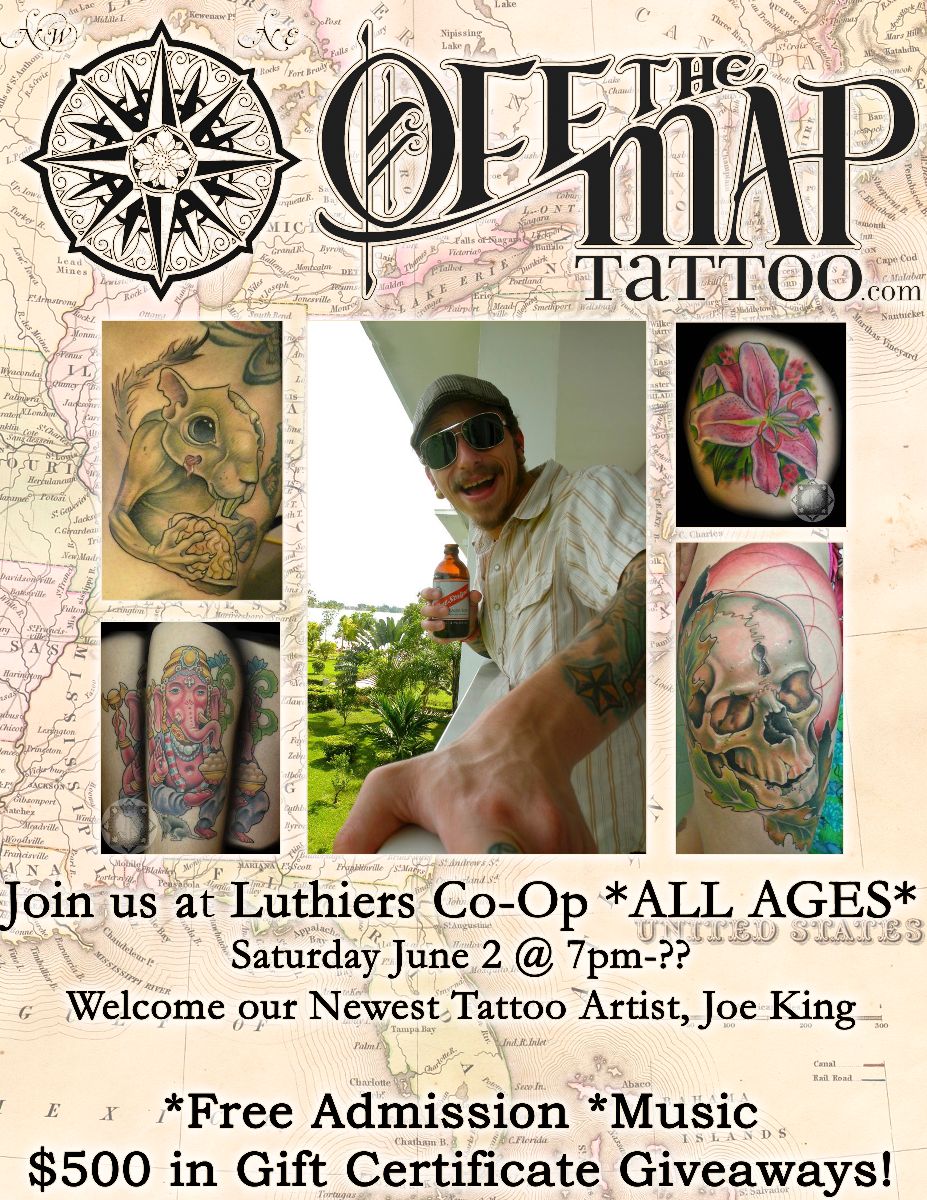 Off the Map LIVE is webcast every other Sunday from Off the Map Tattoo in Easthampton Massachusetts! Check out past episodes on our YouTube channel, and visit TattooNOWTV.com for more info.