Tuesday May 8, 2012
New England News: Dennis Wheler is Here!
We are honored to have international talente Dennis Wheler here tattooing until next Wednesday. Lucky for you, Dennis has some availabilities throughout his stay so if you want to snag a spot give us a call or swing in to do a consultation. Dennis is incredible talented and really enjoys fantasy and conceptual imagery, like this DNA life energy half sleeve.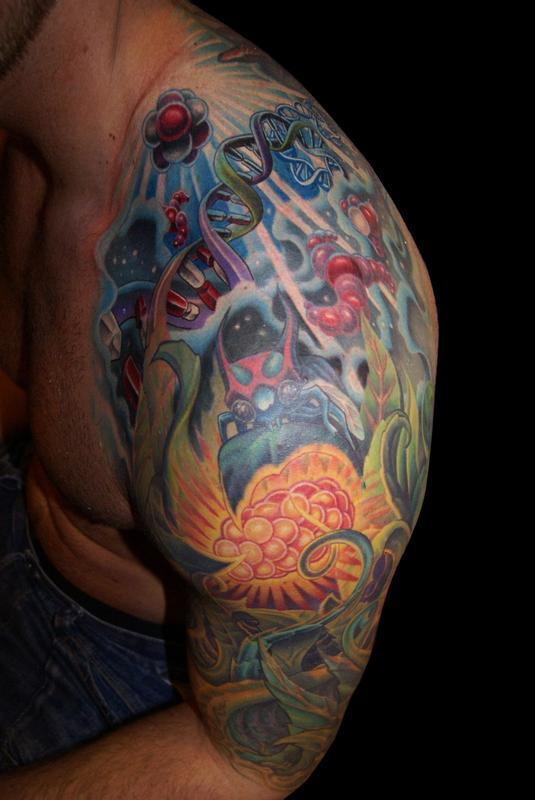 but he can also be more literal and photo realistic in his approach like this black and gray boston terrier tattoo.
He is here every day until the 16th so don't hesitiate to swing by!
Off the Map LIVE is webcast every other Sunday from Off the Map Tattoo in Easthampton Massachusetts! Check out past episodes on our YouTube channel, and visit TattooNOWTV.com for more info.