Saturday May 5, 2012
Northwest News: Cory Norris Up Next!
We're super excited to announce the amazingly talented upcoming guest artist Cory Norris! He is traveling from Grass Valley, CA and will be in Grants Pass May 8-12.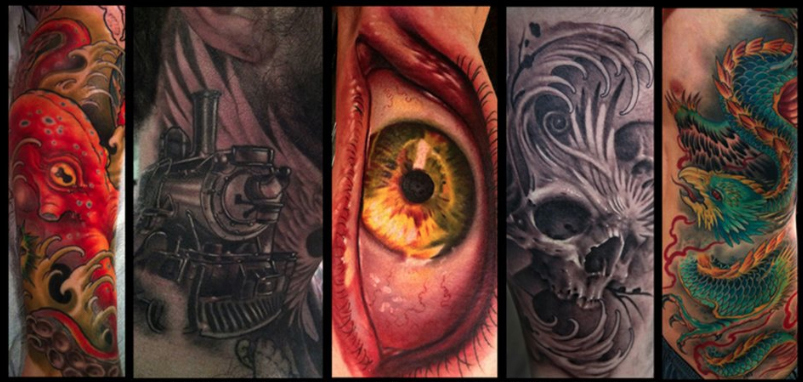 Cory's arsenal of style is well rounded from painterly, to japanese, to realism, and everything in between. Cory can do it all! If you would like to get tattooed by Cory during his guest spot you can contact him directly at norris72@sbcglobal.net to inquire about availability.
Off the Map LIVE is webcast every other Sunday from Off the Map Tattoo in Easthampton Massachusetts! Check out past episodes on our YouTube channel, and visit TattooNOWTV.com for more info.