Saturday April 21, 2012
New England News: Up next, Su Houston & Stefano Alcantara!
We have a busy and exciting week coming up, with TWO Guest Artists coming in! Kicking the week off, the always lovely Su Houston will be in on Monday, the 23rd and will be here at the shop through May 10th. Su did this beautiful Ganesh tattoo.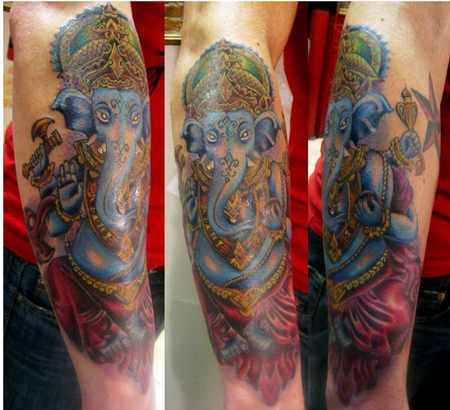 Su is always happy to discuss any tattoo ideas you may have so feel free to stop by, give us a call or shoot us an email!
Next up, we have the world renowned Stefano Alcantara coming in on Wednesday to work his astounding portrait skills. Check out this beautiful portrait he did that is part of a family sleeve tribute.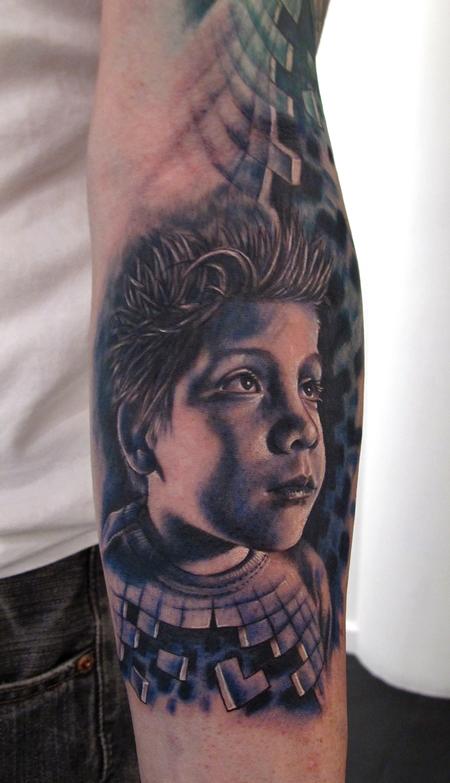 He also did this Albert Einstein tattoo during a previous Guest Spot here at Off the Map.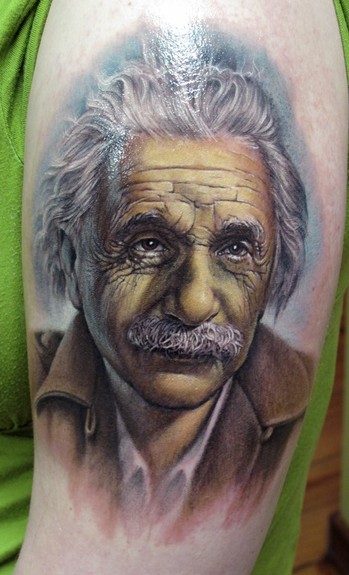 Since Stefano is so highly sought after, he is currently booked for his Guest Spot this time around, but feel free to stop by to see him in action!
Off the Map LIVE is webcast every other Sunday from Off the Map Tattoo in Easthampton Massachusetts! Check out past episodes on our YouTube channel, and visit TattooNOWTV.com for more info.