Monday April 16, 2012
New England News: L.T. Woods is here and ready to tattoo!
We're excited to have L.T Woods here for a Guest Spot at Off the Map NE until April 23rd! L.T. traveled here from San Fransisco, CA and enjoys doing illustrative styles of tattooing such as this awesome ant tattoo he did.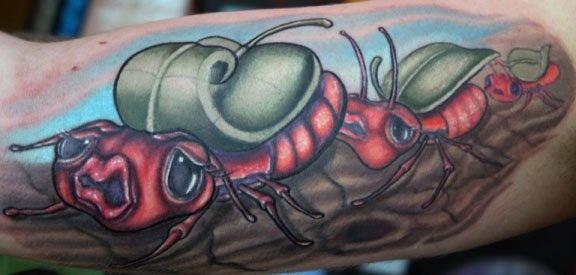 He is happy to tackle just about anything you can throw at him though, including realism and black and grey. He still has a few openings left for some fun tattoos during his visit to MA, so give us a call (413-527-6574) to snag a spot while they're hot! Speaking of fun tattoos, check out this Donkey Kong tattoo he did.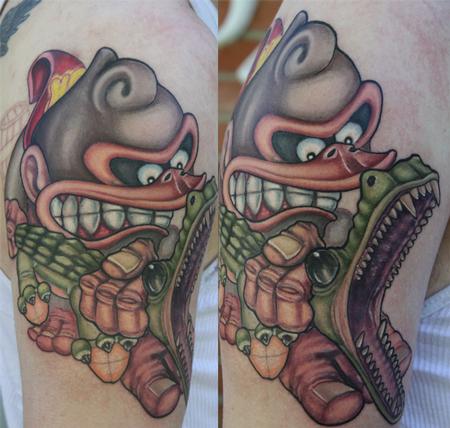 Off the Map LIVE is webcast every other Sunday from Off the Map Tattoo in Easthampton Massachusetts! Check out past episodes on our YouTube channel, and visit TattooNOWTV.com for more info.