Thursday April 12, 2012
New England News: March Testimonial Winner!
Congrats to Jessica who submitted a review last month, and won our monthly raffle for a $50 gift certificate! This was Jessica's review that helped her win the big bucks
"Off the Map has amazing artists, a laid back atmosphere, and great friendly staff members. I think that their custom design work and caliber of guest artists (and resident artists - Chloe is amazing!) can't be beat. All around great place to get tattooed!"
Want in on next months raffle? Just review us on google, yahoo or Facebook! Thats right, we even added facebook to the mix! There is a new recommendations side bar where you can throw in your thoughts on OTM! You can review us on all three and get entered more than once, so review away! Just send the link of your review to Mary@TattooNOW.com and you'll automatically be entered.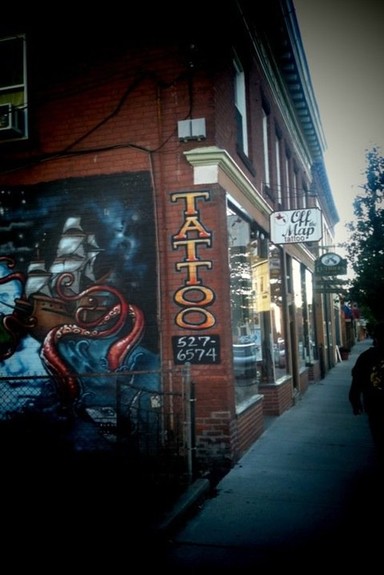 Please keep in mind, we want honest reviews and the winner is picked at random, not based on stars or content of review. We hope to hear from you!
Off the Map LIVE is webcast every other Sunday from Off the Map Tattoo in Easthampton Massachusetts! Check out past episodes on our YouTube channel, and visit TattooNOWTV.com for more info.