Tuesday March 27, 2012
Northwest News: Painting Workshop with Jeff Gogue!
We are excited to announce a 2 day painting workshop here at our Grants Pass, Oregon studio, Wednesday, July 18 – Thursday, July 19 lead by Jeff Gogue. This event is an intensive, hands-on oil painting workshop which covers the basics (supplies, materials, techniques) and touches on more advanced technical information including Jeff's well received and inspirational marketing strategy.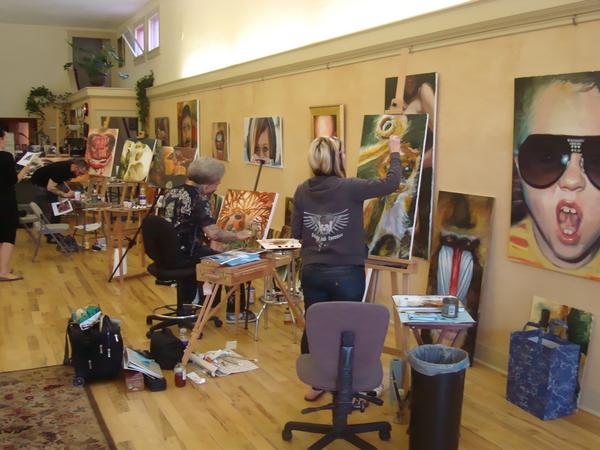 This workshop is great for the beginner as well as the seasoned vet and we urge painters of all skill levels to attend. We will also be graced by the presence of amazing tattoo artist and oil painter, Timothy Boor from Kokomo, IN.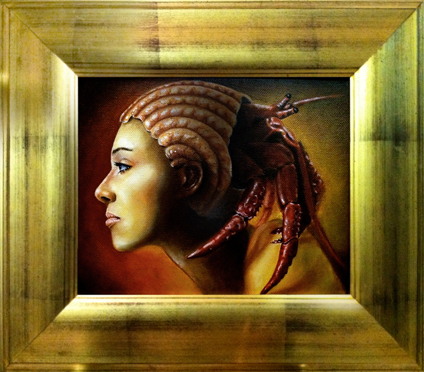 These workshops are life changing, more fun than you can imagine, and you will walk away with some fresh creations to show off as well as an abundance of information to utilize. The positive feedback from these workshops is tremendous and well deserved, you won't regret attending!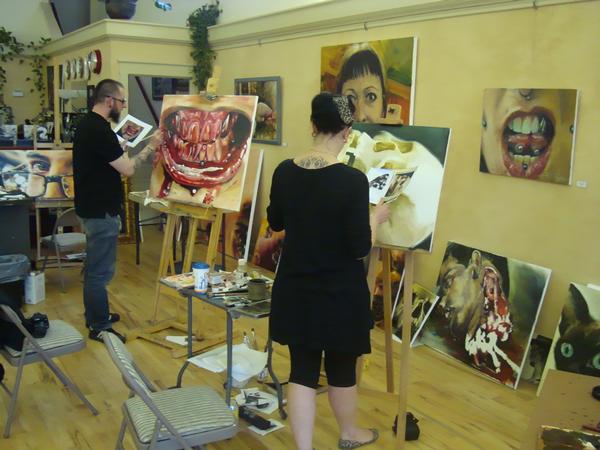 Being unsure of how many workshops we will be able to host this year, we urge you to reserve your spot while you still can. We have a limit of 10 participants, at the cost of $350 each, requiring a non-refundable $150 deposit to secure your spot. Deposits and payments can be made in person at our Grants Pass location, or if you would like to pay by credit card please call Nic at the studio, (541)-244-1141. The remaining balance can be paid upon your arrival.
Inquiries can be sent to:
grantspass@offthemaptattoo.com
You can also stop by the studio or give us a call:
Off the Map Tattoo – Northwest
214 NW 6th St.
Grants Pass, OR 97526
Tuesday – Saturday, 10am – 6pm
(541)-244-1141
Off the Map LIVE is webcast every other Sunday from Off the Map Tattoo in Easthampton Massachusetts! Check out past episodes on our YouTube channel, and visit TattooNOWTV.com for more info.