Wednesday March 14, 2012
Grants Pass News - Grand Re-Opening was HUGE SUCCESS!
Saturday nights Grand Re-Opening Party here at Off The Map Tattoo – Northwest was grand indeed. The day started out with some amazing tattooing by guest artists Kelly Doty, Teresa Sharpe, and Shawn Hebrank as well as Jeff Gogue and some of the tattooing went well into the night.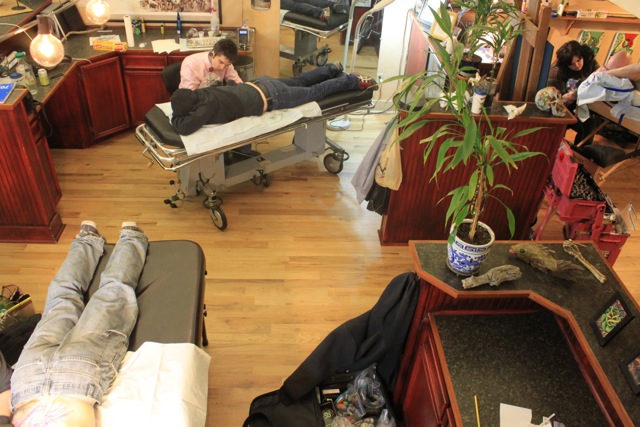 The festivities officially began at 6pm and local guests began to filter in to show their enthusiasm and support as well as some not so local guests including Markus Lenhard who flew in all the way from Germany!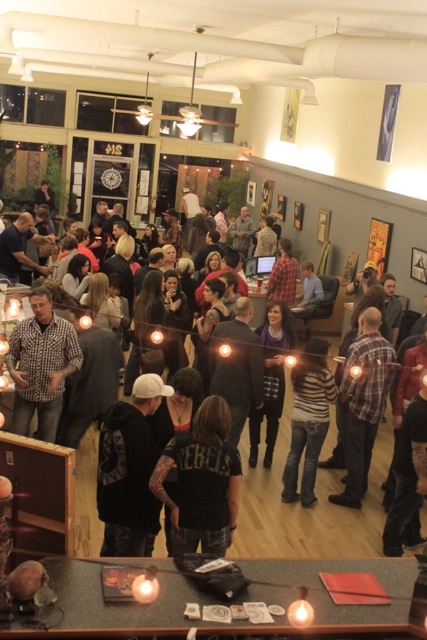 As the night progressed the beer and wine reached a steady flow and the hor'derves were served up fresh and fast, all supplied by the wonderful Fulcrum Dining. Artists made their rounds meeting and greeting and our guests were all given $25 gift certificates as well as goody bags filled with stickers and lollipops.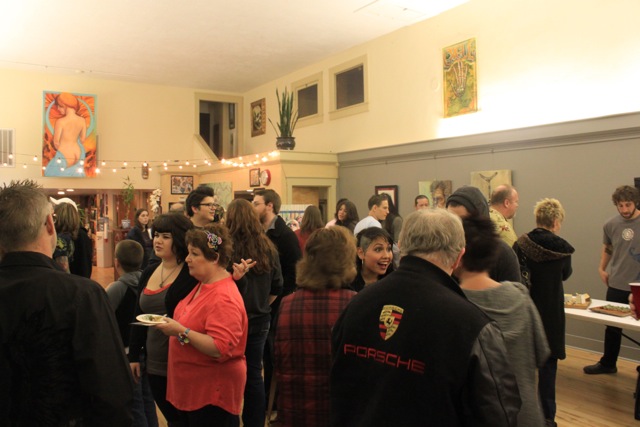 By the end of the night we had filled up a few pages for our Best Tattoo Idea Contest and were pleased with the event. Thank you to everyone who came out and don't forget to stop by or call to set up a FREE consultation or appointment and use those gift certificates. Our hours are Tuesday – Saturday, 10am – 6pm, 541-244-1141.
Off the Map LIVE is webcast every other Sunday from Off the Map Tattoo in Easthampton Massachusetts! Check out past episodes on our YouTube channel, and visit TattooNOWTV.com for more info.