Sunday March 11, 2012
Next up at Off the Map Tattoo New England: Dillon Forte!
We're excited to have Dillon Forte traveling to our Easthampton, MA shop for his guest spot from March 13th through the 18th! Dillon specializes in full color, futuristic, glowing tattoos such as this awesome quartz and chrysanthemum tattoo he did.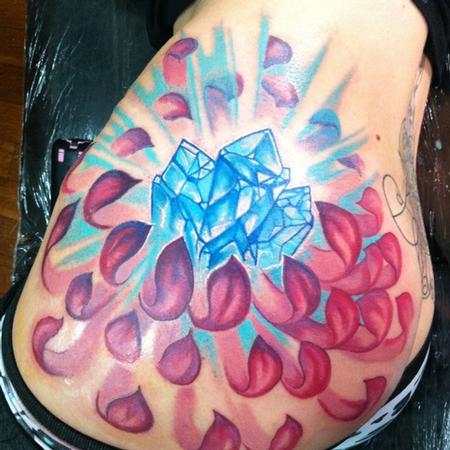 He also enjoys tattooing intricate mandalas, and sacred geometry inspired tattoos.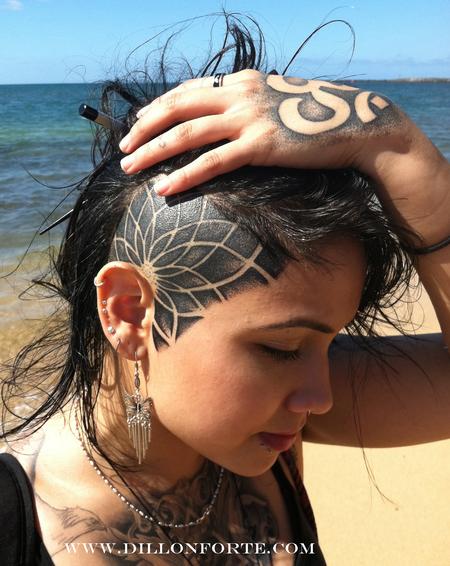 And here he combines it all in this glowing star tetrahedron tattoo.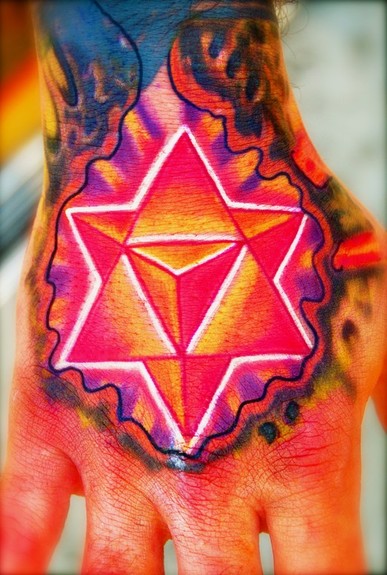 Dillon still has a few openings during his visit to give you an awesome new tattoo, so don't miss out!
Off the Map LIVE is webcast every other Sunday from Off the Map Tattoo in Easthampton Massachusetts! Check out past episodes on our YouTube channel, and visit TattooNOWTV.com for more info.