Monday March 5, 2012
Grants Pass News: Painting, First Friday, and Grand Re-Opening!
Friday was a great day here at Off the Map Tattoo Northwest - Grants Pass, OR! The day started off with some morning painting with Jeff Gogue, Shawn Hebrank, and Canyon Webb. I, being the observer, had the oppertunity to watch and listen as Jeff Gogue presented his painting technique. Very interesting and inspiring...even though I've never painting in my 24 years of existence!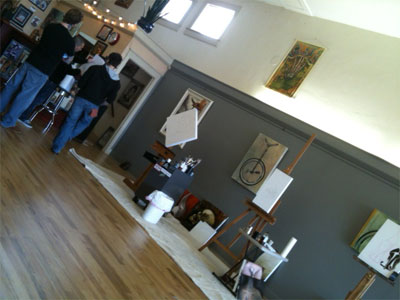 As the day progressed, paintings were worked on, there was some tattooing, and some people stopped in to chat with the artists. It all went by pretty quick. But, the real fun began around 6pm when people started filtering through the door to browse the gallery that is always on display and just to say hi. It was great to meet everyone and was a perfect oppertunity to let everyone know about the Grand Re-Opening Party next week Saturday, March 10th. There was a lot of excitement about it and rightfully so. Fulcrum Dining will be catering the event, there will be artists and staff from the Easthampton OTM, and Marcus Lenhard will be attending - coming all the way from Germany!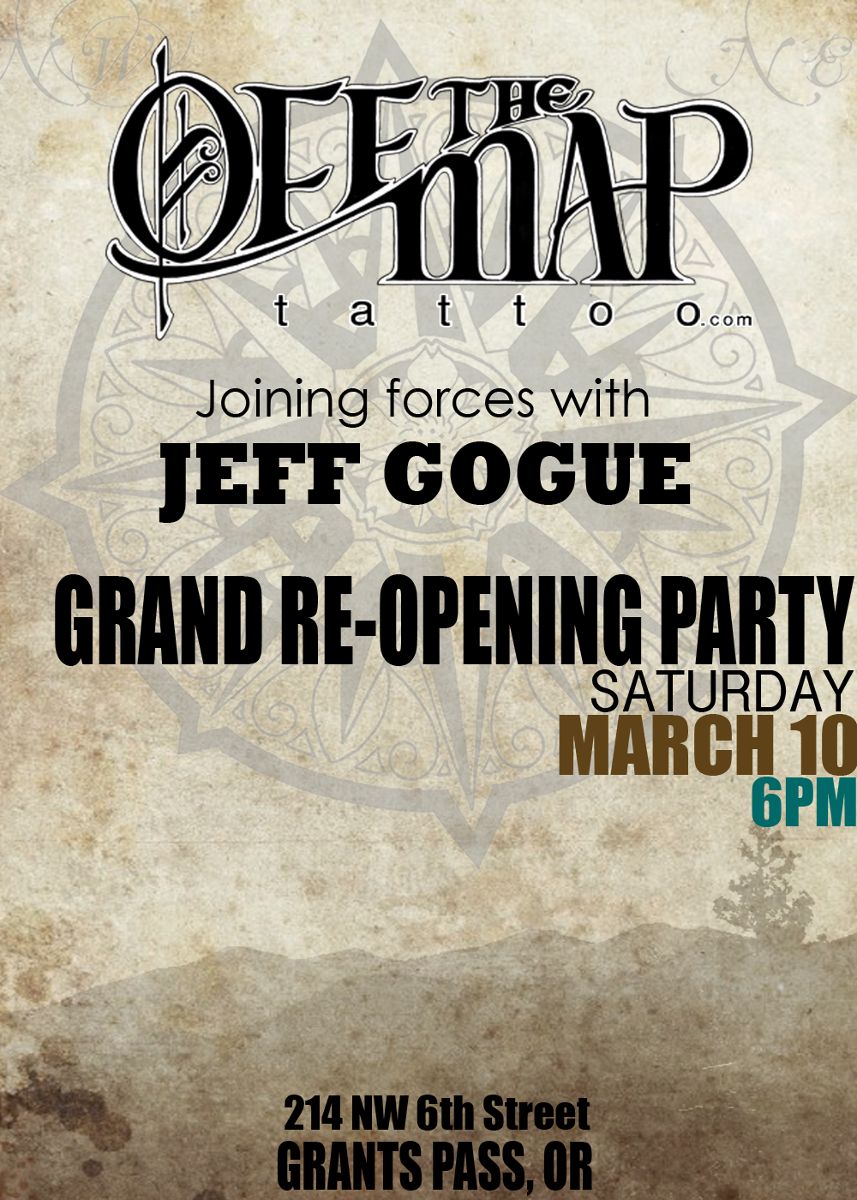 And, don't forget to stop in Tuesday - Saturday 10am-6pm to set up a consultation, appointment, or for a walk-in tattoo! Our number is 541-244-1141.
- Tim Baldwin @ Off the Map Tattoo Northwest
Off the Map LIVE is webcast every other Sunday from Off the Map Tattoo in Easthampton Massachusetts! Check out past episodes on our YouTube channel, and visit TattooNOWTV.com for more info.