Wednesday February 29, 2012
Grants Pass News: Grand Re-Opening Party Saturday March 10th!
Now that some of the Off the Map staff is out in Grants Pass, Oregon setting things in place, it is time to celebrate this endevor with a Grand Re-Opening Party! It will be Saturday March 10th starting at 6pm...which is coming right up!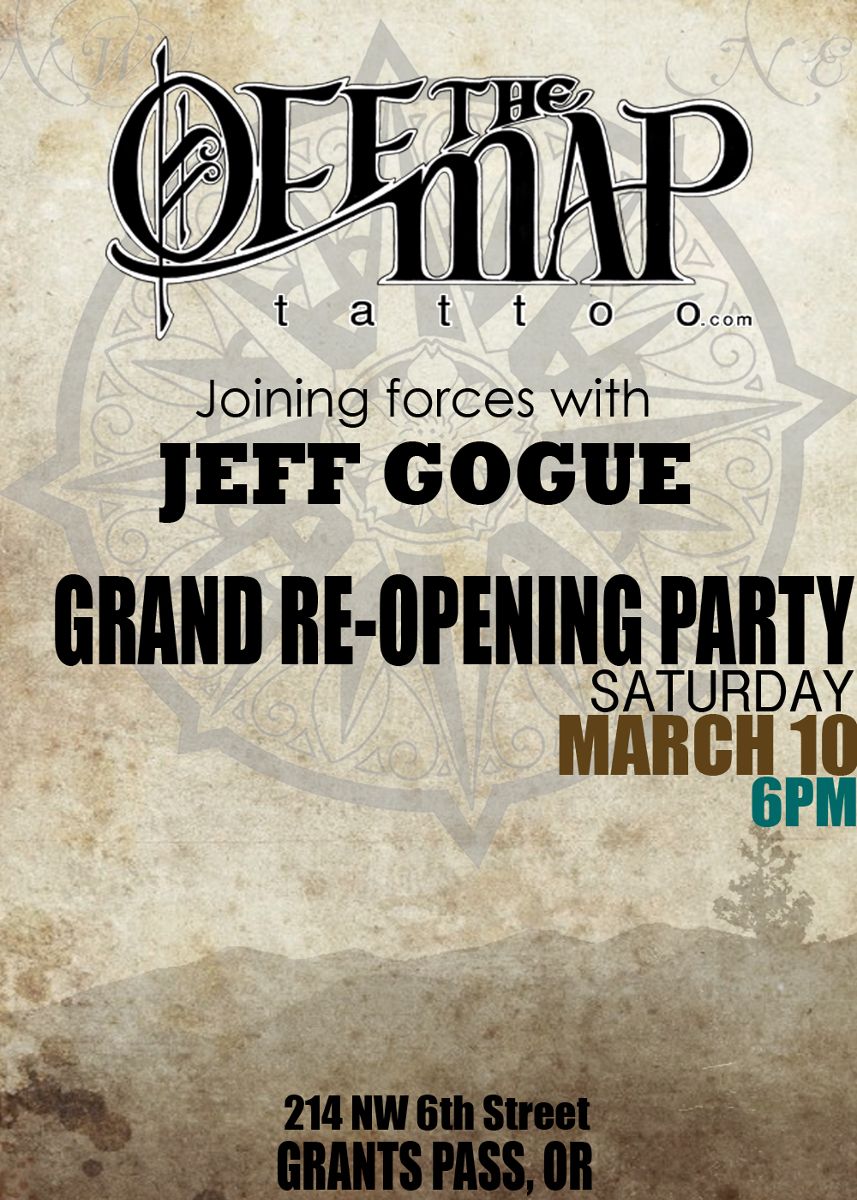 Don't miss this chance to come in and check out the beautiful studio Jeff Gogue has built, along with the chance to win gift certificates toward your next tattoo with Canyon Webb or guest artist Shawn Hebrank! We will have the usual Off the Map party happenings: loads of gift certificates, as mentioned, best tattoo idea contest, and some food and beverages!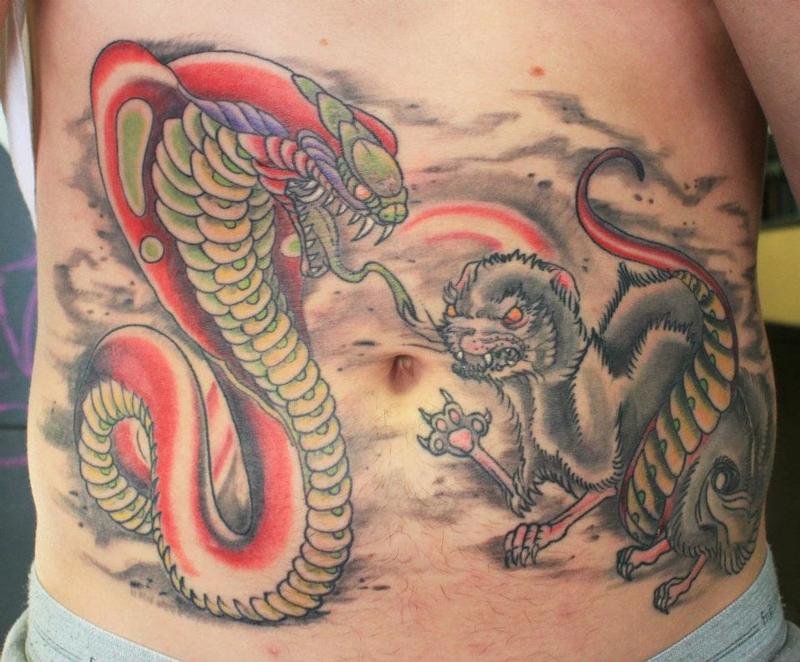 Also, THIS JUST IN: Markus Lenhard is traveling all the way from Germany to attend this event - this is your chance to meet two of the world's best tattoo artists all in one night!! See you there!!
Off the Map LIVE is webcast every other Sunday from Off the Map Tattoo in Easthampton Massachusetts! Check out past episodes on our YouTube channel, and visit TattooNOWTV.com for more info.