Tuesday February 7, 2012
Pin-Ups and Flowers and Super Cute Animals, OH MY!
Our guest artists often steal our news item spot light, but we can't forget about our killer full time tattooers! Tim Senecal is one of our four amazingly talented in house artists, and with 10 years of tattooing under his belt, he takes the experienced cake! Tim's favorite subject matter includes fine lady pin-ups, cutesy animals, and illustrative floral tattoos.
Tim did this roller derby pin-up tattoo on a super badass derby girl while we were at the Hell City Tattoo Fest last year.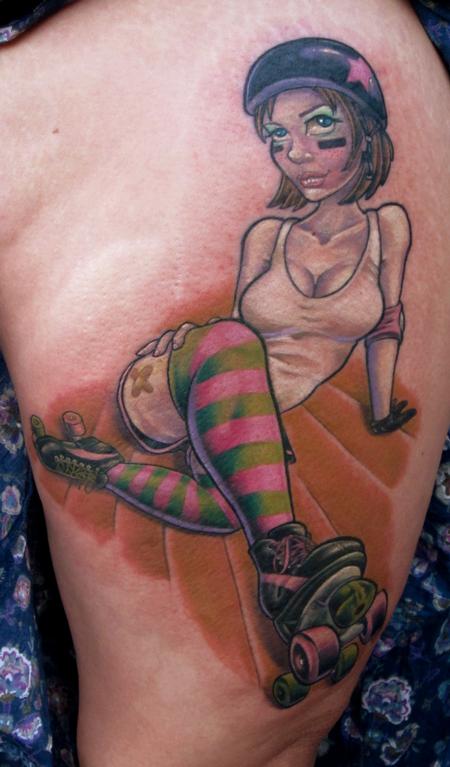 One of our favorite clients, Don, got this goat tattoo for one of his peanut butter and jelly loving kids.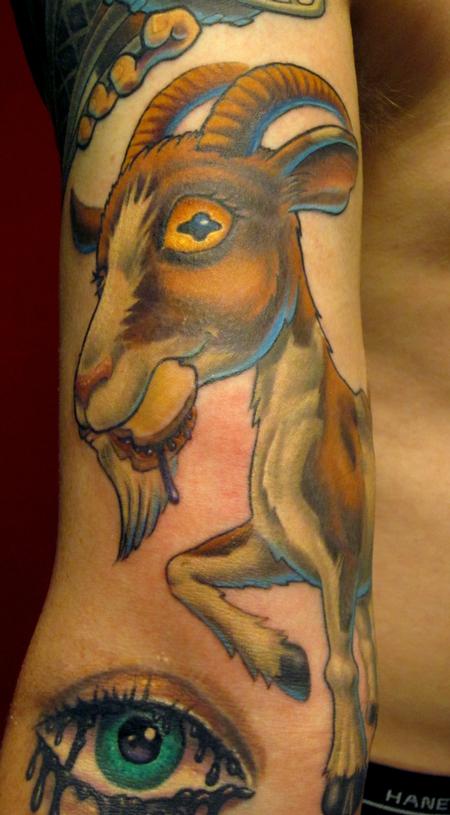 And who doesn't love pretty flower tattoos, just cause they're pretty! Cherry blossom tattoos have become quite popular, and Tim put his own style into this one.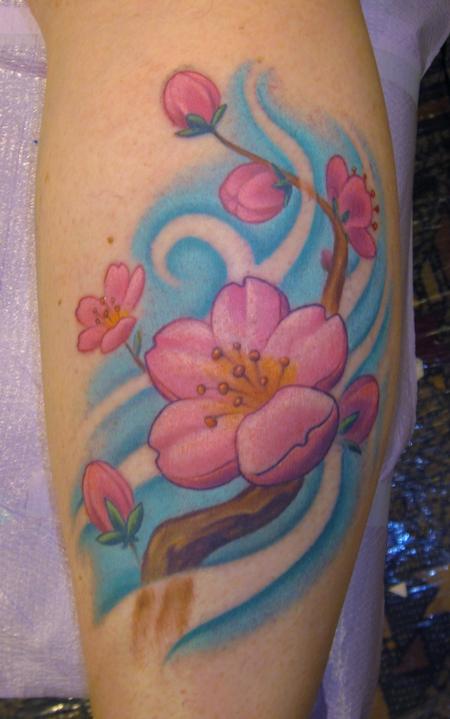 Tim is here 5 days a week and would love to do a free consult for you anytime! Come on in with that tax refund and get started on your next custom tattoo.
Off the Map LIVE is webcast every other Sunday from Off the Map Tattoo in Easthampton Massachusetts! Check out past episodes on our YouTube channel, and visit TattooNOWTV.com for more info.