Tuesday January 24, 2012
Advocate's Best of the Valley!
The Valley Advocate is one of the best local publications we have that has always done wonders to support local arts, music, business and more. Once a year they have the "Best of the Valley Awards" where local businesses all have a chance to win the coveted prize of the Best in the Valley.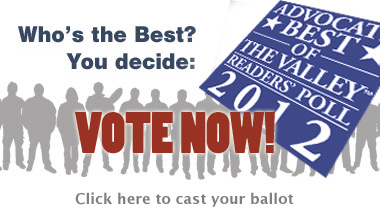 We hope everyone takes the time to support who you think are the best local businesses, and vote for all your favorite shops, restaurants, gyms, salons and more! If you think we're the best tattoo studio Western Massachusetts has to offer please take the time to support us and other local businesses and vote on their website.
Thanks for taking the time and supporting your local tattoo studio!
Off the Map LIVE is webcast every other Sunday from Off the Map Tattoo in Easthampton Massachusetts! Check out past episodes on our YouTube channel, and visit TattooNOWTV.com for more info.