Monday January 2, 2012
Happy New Year!
Since none of us at Off the Map Tattoo are banking on the world ending, we are going into 2012 full force! The shop keeps growing and becoming better and better, and we can't wait to continue to share it with all of our clients.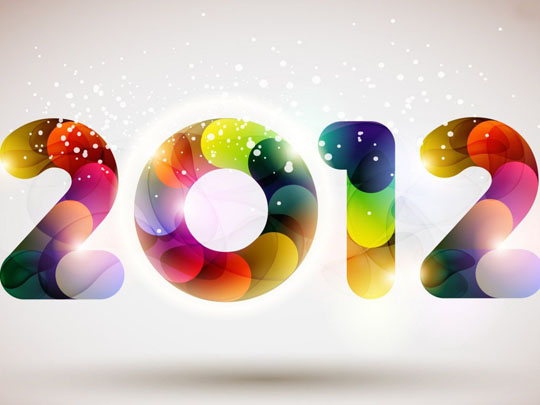 First an foremost, if you haven't checked out our killer guest artist roster yet, do it now! We already have 27 confirmed guest spots for the New Year, and more being planned. Not to mention, we have 4 full time artists, and we'll soon be adding a 5th, so we are not in short supply of talented artists for you to chose from!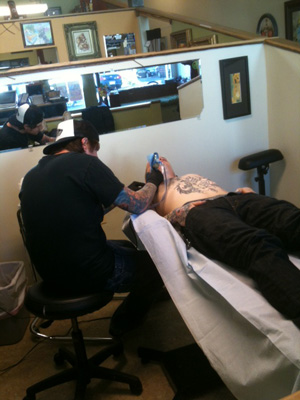 Next we have some exciting events coming up this year including the Paradise Artist Retreat in New Mexico this February, The World Wide Tattoo Conference in Chicago this May, and then we'll be moving the Paradise Tattoo Gathering to Colorado this September!

Perhaps the most exciting part of 2012 will be opening our second location in Grants Pass, OR, with the world renowned Jeff Gogue. Our grand re-opening of his existing studio is scheduled for March 10, 2012.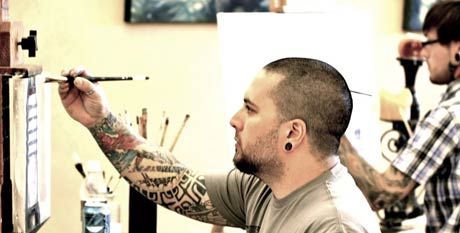 While we have lots of happenings bringing us all over the country, have no doubt, we will remain fully staffed, dedicated and focused on the Easthampton, MA Off the Map Tattoo! Our clients continue to bring the best ideas, and we love sharing our days with them, and giving them their dream tattoos!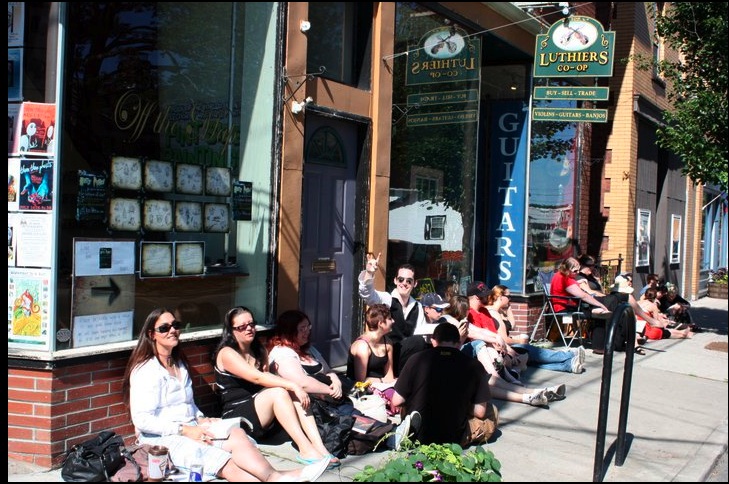 If getting a tattoo was on your 2012 to do list, feel free to come in or email anytime for a free consultation! We are opened 7 days a week and both appointments and walk in tattoos are welcome!
Off the Map LIVE is webcast every other Sunday from Off the Map Tattoo in Easthampton Massachusetts! Check out past episodes on our YouTube channel, and visit TattooNOWTV.com for more info.