Thursday December 22, 2011
Great Success!
Our Holiday and 6 Year Anniversary Party last night really exceeded our expectations, and we can't thank everyone who was a part of it enough! We had 175 attendees, which nearly doubled last years number, and I think it's safe to say, everyone had an awesome time. We started with amazing catering, and stayed until Dean kicked us out.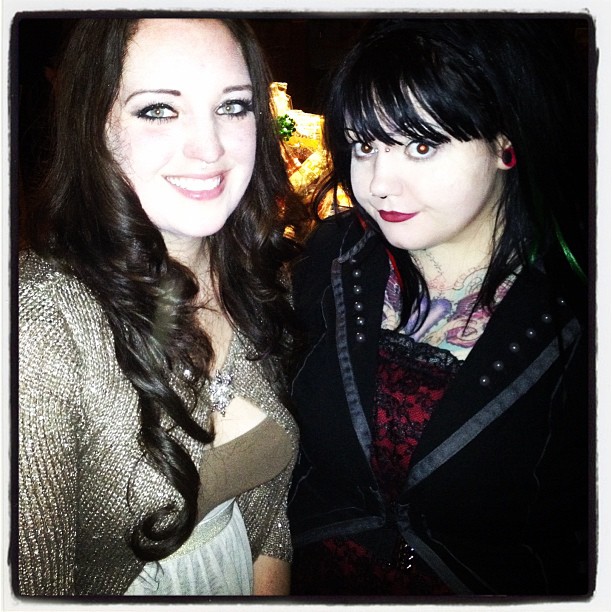 Thanks to many local sponsors, we were able to give away some seriously amazing raffle prizes! Big thanks again to Hillside Pizza (who also catered the event), Motion Chiropractic, TruBeer, Northampton Karate, Bueno Y Sano, Industrial Strength & Bistro Le Gras for donating great prizes!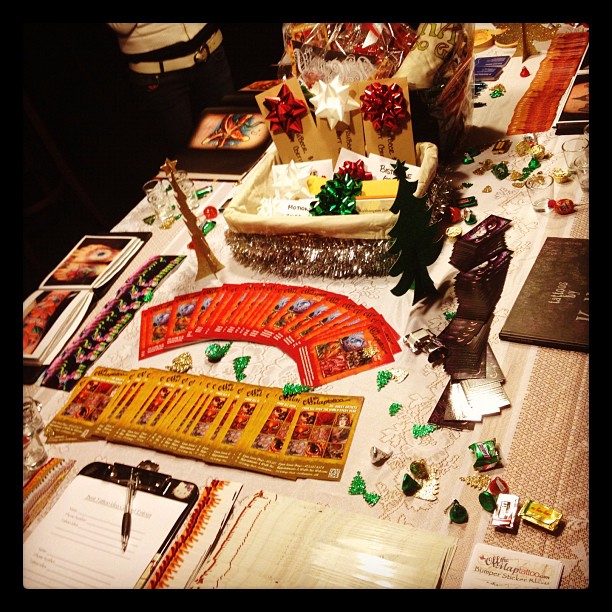 As always we love catching up with our great clients, like Mama K, picture below with Tim and Rachael. Some of our other very favorite clients were there including Rachel Taylor, Christina Patch, Becca Sandborn, Neal Young, Joel (thanks for the wine!), Alex & Alexis, Amy & Jamie, Mac & Cheese Brian, Patti Fraudette & Fam, Nicole & Charlotte, and so many more. I would also like to extend a extra big thanks to the gals from Fallen Angel, who drove all the way from Pennsylvania just for our party!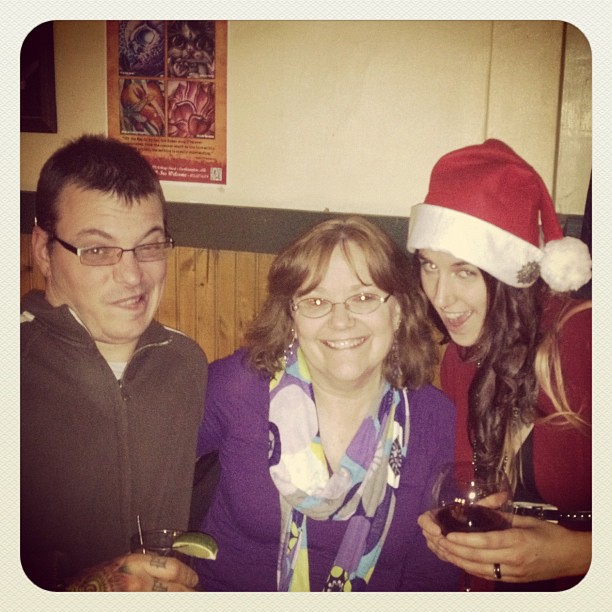 Pin the Tramp Stamp on Santa, was a great success again! We had about 25 Tramp Stampers, and a lot more laughs. Thanks to everyone who competed and congrats to Marie for taking the big prize!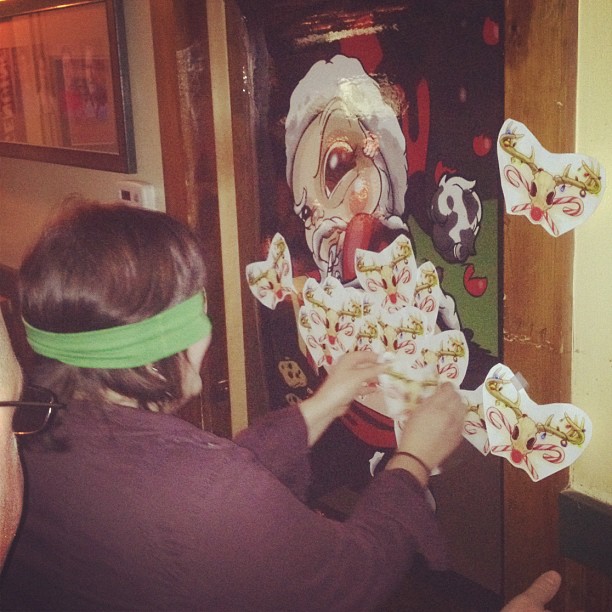 We are so fortunate to have such amazing clients and supporters of the studio. We sincerely appreciate everyone who took time out of their busy schedules to be a part of our 6 year celebration. Happy Holidays!
Off the Map LIVE is webcast every other Sunday from Off the Map Tattoo in Easthampton Massachusetts! Check out past episodes on our YouTube channel, and visit TattooNOWTV.com for more info.