Tuesday December 6, 2011
Repost from Max's Website: In the Works
Originally posted by Resident Tattoo Artist Max Rothert
hey everyone!
here are a few of my recent works in progress. i've recently had an influx of large black and grey tattoos which i'm extremely thankful for! i've been doing everything from a religious virgin mary rib tattoo to a floral filigree and old books thigh tattoo. i really enjoy the mix and will be applying my love of the sculptural aesthetic to each! can't wait to work on these again and hope to have more black and grey statue or sculpture oriented tattoos in the future!
thanks for reading and hope you enjoy my uploads and galleries!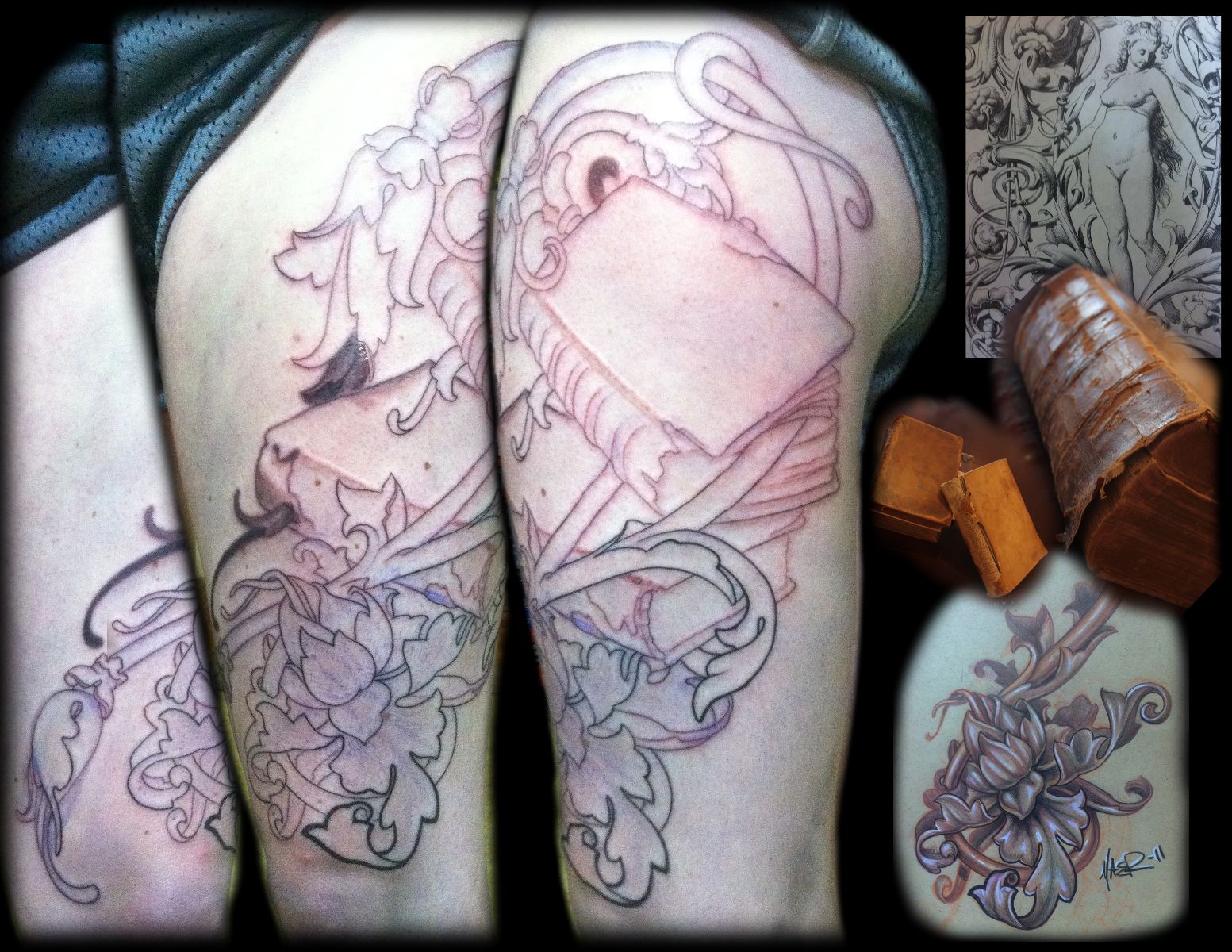 Off the Map LIVE is webcast every other Sunday from Off the Map Tattoo in Easthampton Massachusetts! Check out past episodes on our YouTube channel, and visit TattooNOWTV.com for more info.