Monday December 5, 2011
November Review Raffle Winner!
Congrats to Kaylee who submitted a review last month, and won our monthly raffle for a $50 gift certificate! This was Kaylee's review that helped her win the big bucks!
"I've been to them twice, once for a regular tattoo with Chloe Vanessa and once for the Harry Potter flash event they did. They are incredible! Everyone who works there is seriously talented. I went to the Harry Potter event expecting to just get a really cool owl done, but Tim Senecal went above and beyond! He put so much detail into it, and the place was packed! They treat you super well and the amount of effort put into each tattoo definitely shows! I don't have enough nice things to say about this place, definitely a good studio for a first tattoo, and also a place to go get serious work done."
Want in on next months raffle? Just review us on google, yahoo or Facebook! Thats right, we even added facebook to the mix! There is a new recommendations side bar where you can throw in your thoughts on OTM! You can review us on all three and get entered more than once, so review away! Just send the link of your review to Mary@TattooNOW.com and you'll automatically be entered.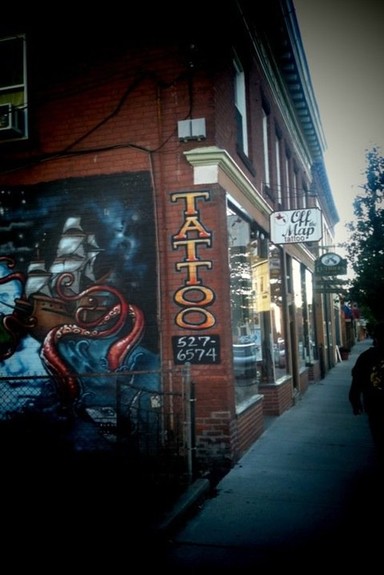 Please keep in mind, we want honest reviews and the winner is picked at random, not based on stars or content of review. We hope to hear from you!
Off the Map LIVE is webcast every other Sunday from Off the Map Tattoo in Easthampton Massachusetts! Check out past episodes on our YouTube channel, and visit TattooNOWTV.com for more info.