Thursday November 3, 2011
Adam Lauricella is Here Tattooing!
Adam Lauricella is of one the best guys ever, and we're really excited to have him tattooing at the studio for a couple days. Adam came up from his studio Graceland Tattoo in Wappingers Falls, NY. We were getting really nervous about whether or not we would have power, so we are thrilled things went as planned for his guest spot and he's here tattooing our clients as scheduled.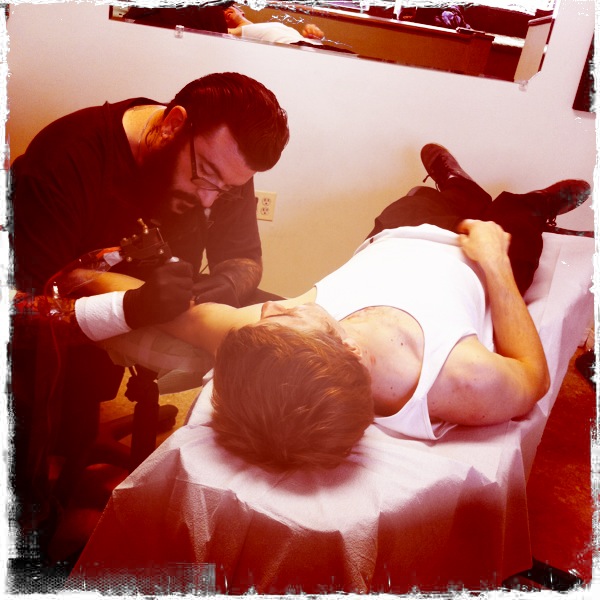 Today Adam is working on a traditional eagle and rose tattoo, and then a metronome tonight. Tomorrow, in one of the weirdest combinations ever, he'll be working on a collaboration tattoo with out own Kelly Doty. It will definitely be very interesting to see how their very different styles combine for that unique custom tattoo! Adam specializes in more a more traditional style of tattooing, like this Indian Girl Tattoo based on a piece of flash by Sailor Jerry himself.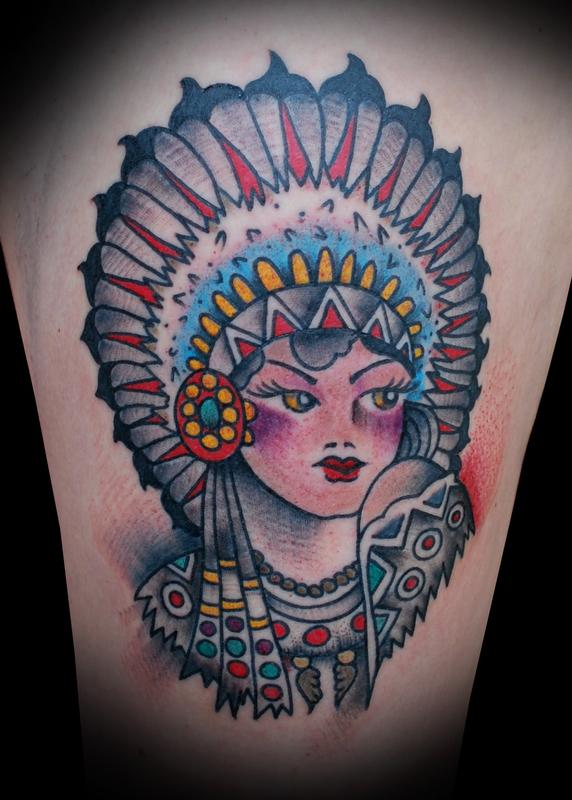 Adam is an all around great guy and super professional and talented tattooer, so you should definitely check him out, as well as his self-owned studio! Tell him we sent ya!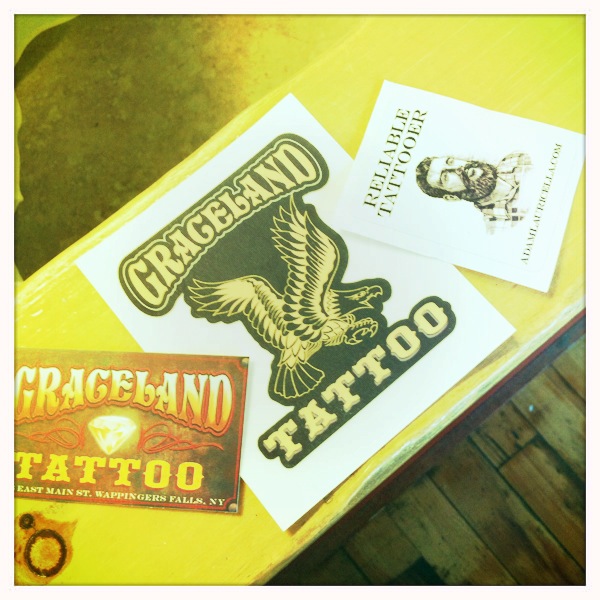 Off the Map LIVE is webcast every other Sunday from Off the Map Tattoo in Easthampton Massachusetts! Check out past episodes on our YouTube channel, and visit TattooNOWTV.com for more info.