Wednesday November 2, 2011
We're Open For Tattoos!
YAY! YAY and more YAY! We are open for business! We are getting settled back in, answering messages and emails, and we will be calling the people who's appointments got post poned in the next few days once we get caught up. If your tattoo appointment got bumped, feel free to give us a call as well.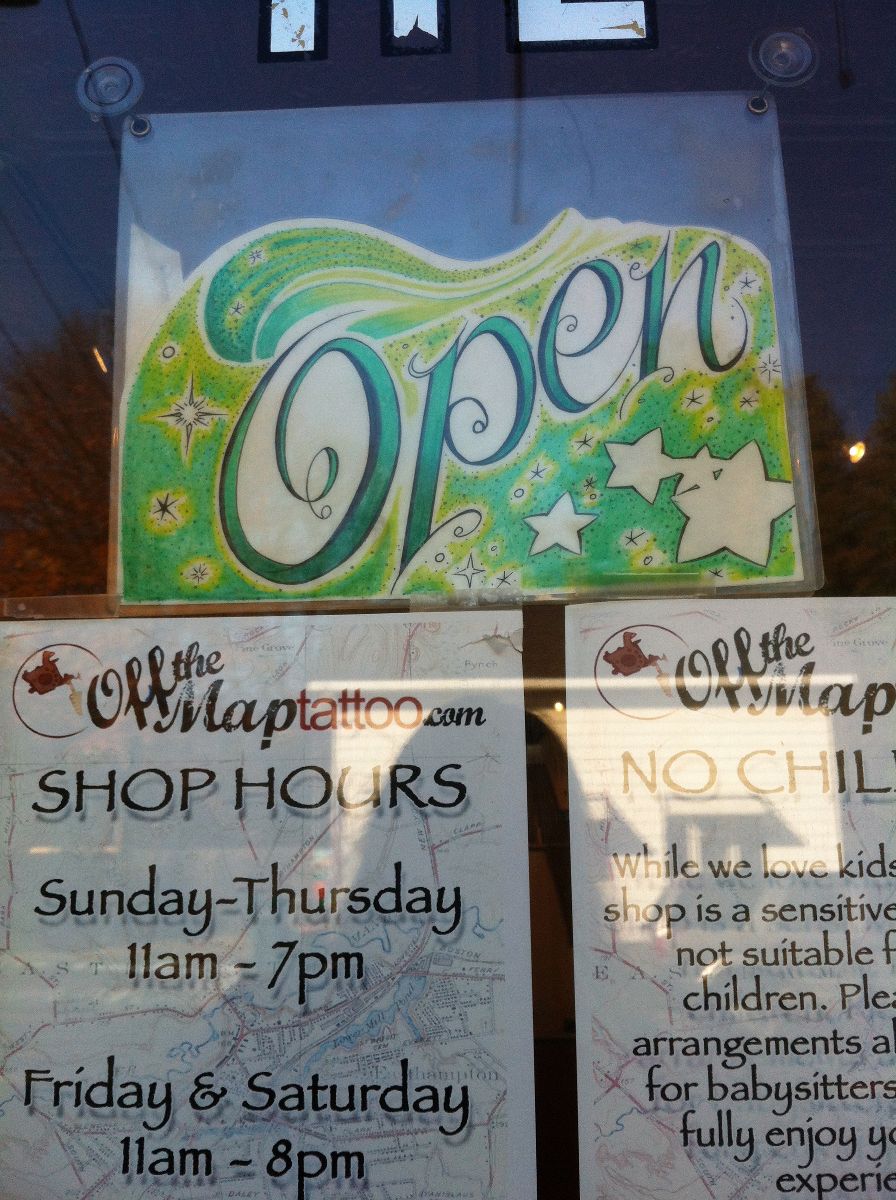 If you have an appointment in the next week or so, that you think you won't be able to make because of the circumstances, please kindly call us and let us know so we can properly adjust the tattooers schedules, and get you an alternative tattoo time.
Starting today, all scheduled tattoo appointments will run as planned, and we can't wait to see you all in the tattoo studio!
Off the Map LIVE is webcast every other Sunday from Off the Map Tattoo in Easthampton Massachusetts! Check out past episodes on our YouTube channel, and visit TattooNOWTV.com for more info.