Friday October 21, 2011
Help Us Spread the Word & Earn Money Towards Your Next Tattoo!
We are so happy to have brand spanking new promo materials for the shop, and we can't wait to get the posted all around the area! For the first time we have full color 11x17 posters for the shop, and we also have new double sided post cards! Big thanks to Alexis Design who created these awesome marketing materials! She's local and does a great job, so if you're ever in need of graphic design Look her up!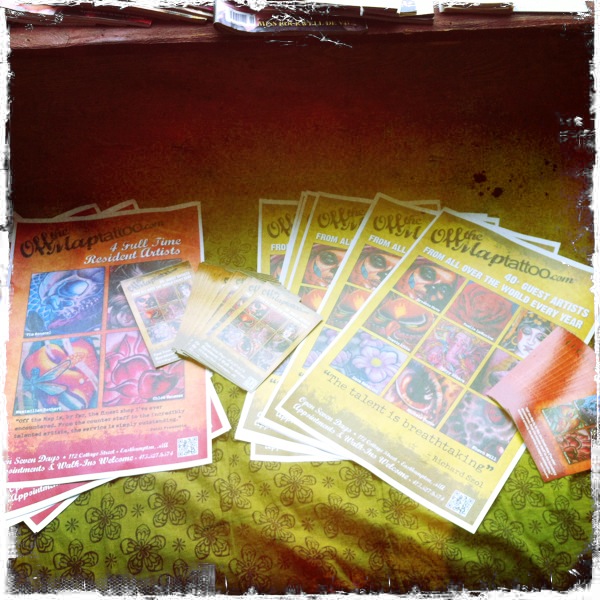 Halo Couriers helps us to get promo stuff of the streets but we want your help too! You can earn money towards your next tattoo by coming to the shop, grabbing some promo materials, putting them out and sending us pictures of the promotion you've done! The more you poster the more you earn, there's no limit! You can put them at your own business, your school, the coffee shop your frequent, or anywhere that will take posters! We want them everywhere! Just please flyer responsibly and ask permission to post.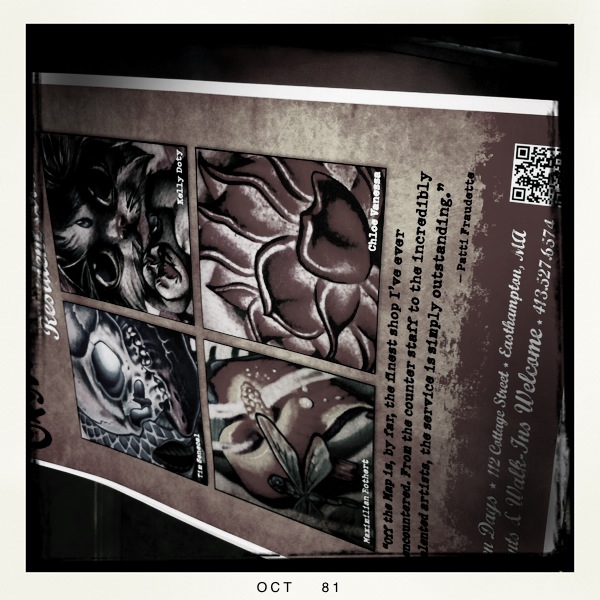 Want more info? Email Mary@TattooNOW.com for specifics. Come in and grab some promo materials and we'll give you an Off the Map Tattoo shot glass for stopping in!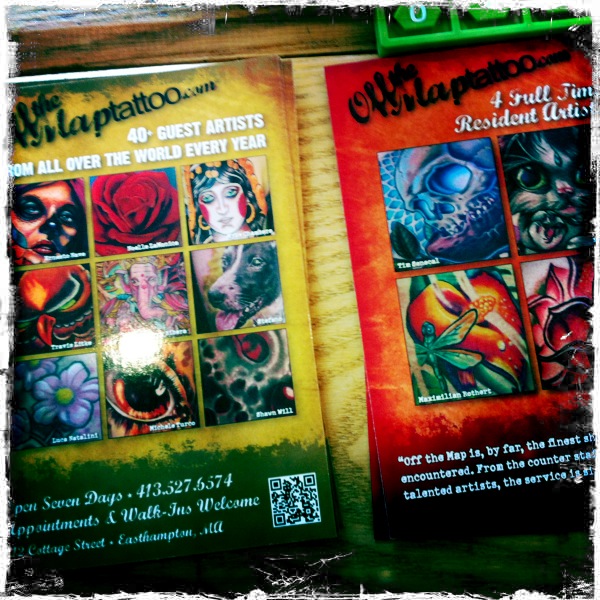 Thanks for the continued support and we hope to see you soon!
Off the Map LIVE is webcast every other Sunday from Off the Map Tattoo in Easthampton Massachusetts! Check out past episodes on our YouTube channel, and visit TattooNOWTV.com for more info.