Monday October 10, 2011
Follow all our business on Facebook!
I'm sure by now, most of you know we have a Facebook for Off the Map Tattoo, but if you don't, definitely find the page and like us! We update everyday! However, in new and more exciting news, we just created Facebook pages for our sister businesses, The Paradise Tattoo Gathering/Artist Retreat as well as TattooNOW.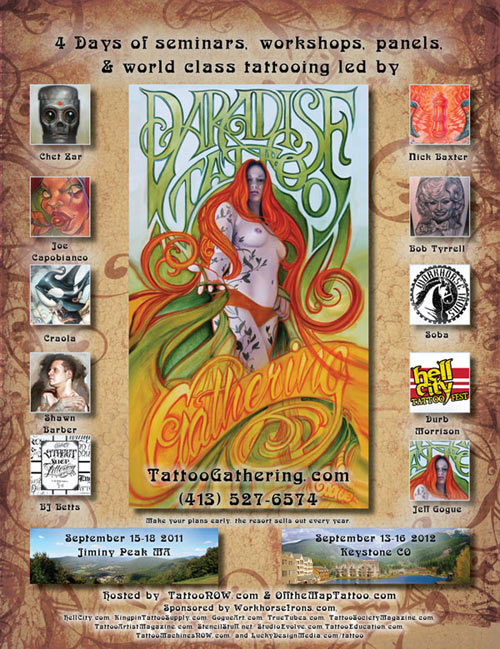 LIKE TATTOONOW ON FACEBOOK TOO!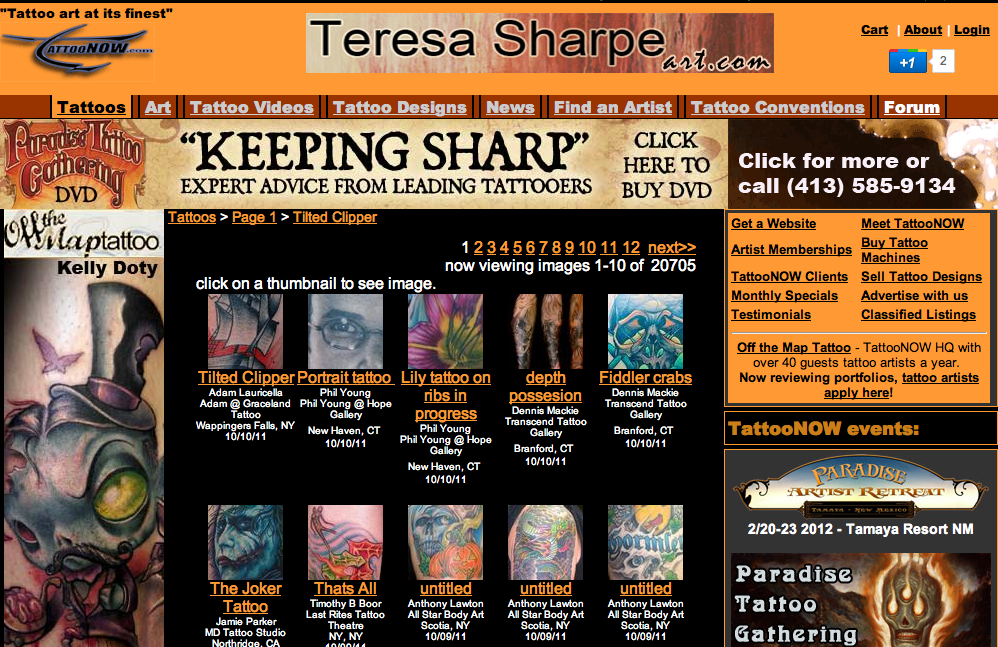 We're in the process of updating past tattoos, photos, website clients, and all sorts of info to both! We'll do our best to keep them updated regularly, so please follow all three of our projects! We work hard to keep them all moving forward, and they all definitely help each other in different ways, so if you want to pick Off the Map's brain a bit more, you should definitely check both these out!
Off the Map LIVE is webcast every other Sunday from Off the Map Tattoo in Easthampton Massachusetts! Check out past episodes on our YouTube channel, and visit TattooNOWTV.com for more info.