Saturday October 8, 2011
Fall themed tattoos are always in season!
Pumpkins, apple cider, halloween, turning leaves... what's not to love about fall in New England? We all LOVE fall here at Off the Map, and we think it would be a grand idea for people to come in for some awesome autumn tattoos! Need some inspiration? Well, if you insist....
Tim Senecal got to do this pumpkin tattoo and the leaf chest piece last year.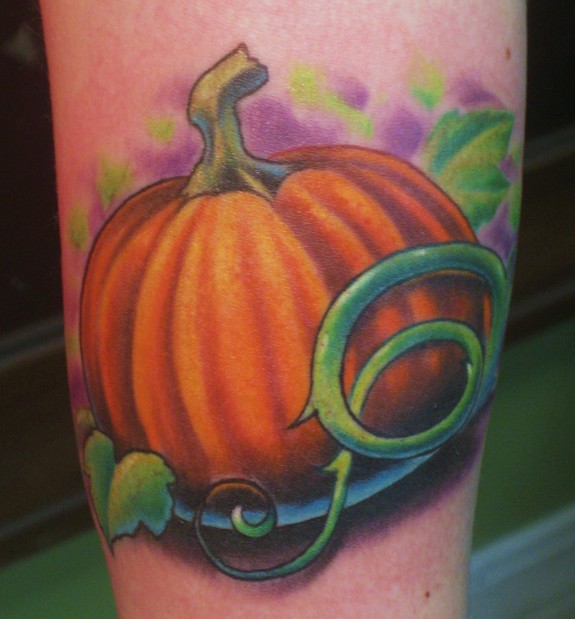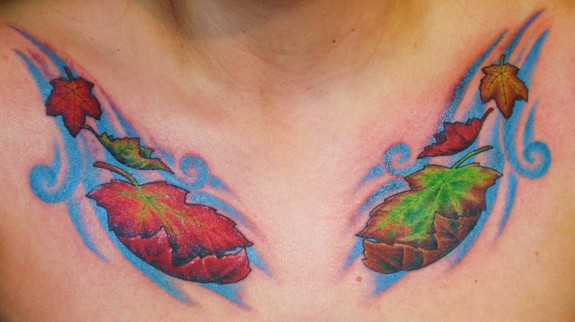 Maybe pumpkin and leaf tattoos don't strike your fancy, but maybe some acorns will do the trick! Check out this acorn and magnolia tattoo by Kelly Doty.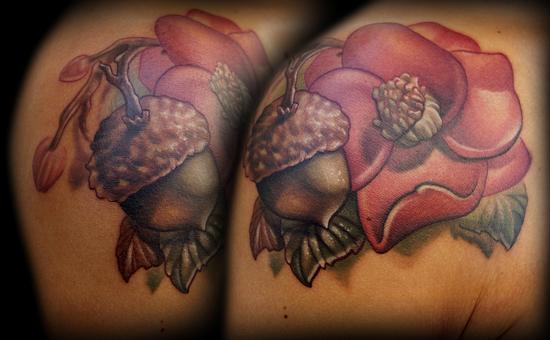 Max Rothert also got to do this acorn tattoo!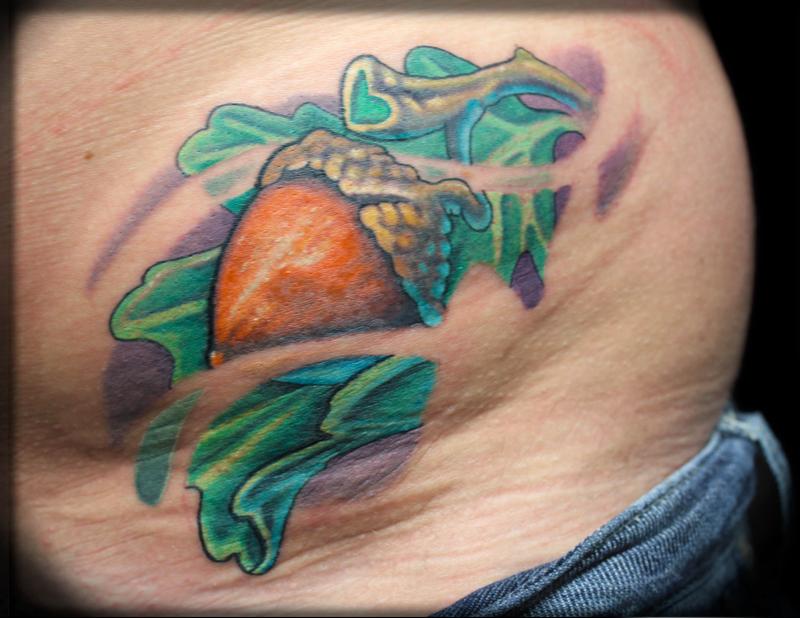 Maybe you don't like nature in general, and you'd like to stick to halloween or creepy tattoos. No worries, we'll take care of that too. Chloe Vanessa recently got to do this Scary Stories tattoo, which was not only super fun, but brough back lots of terrifying childhood memories for all of us. Thanks to Scary Stories for keeping us terrified and unable to sleep as children...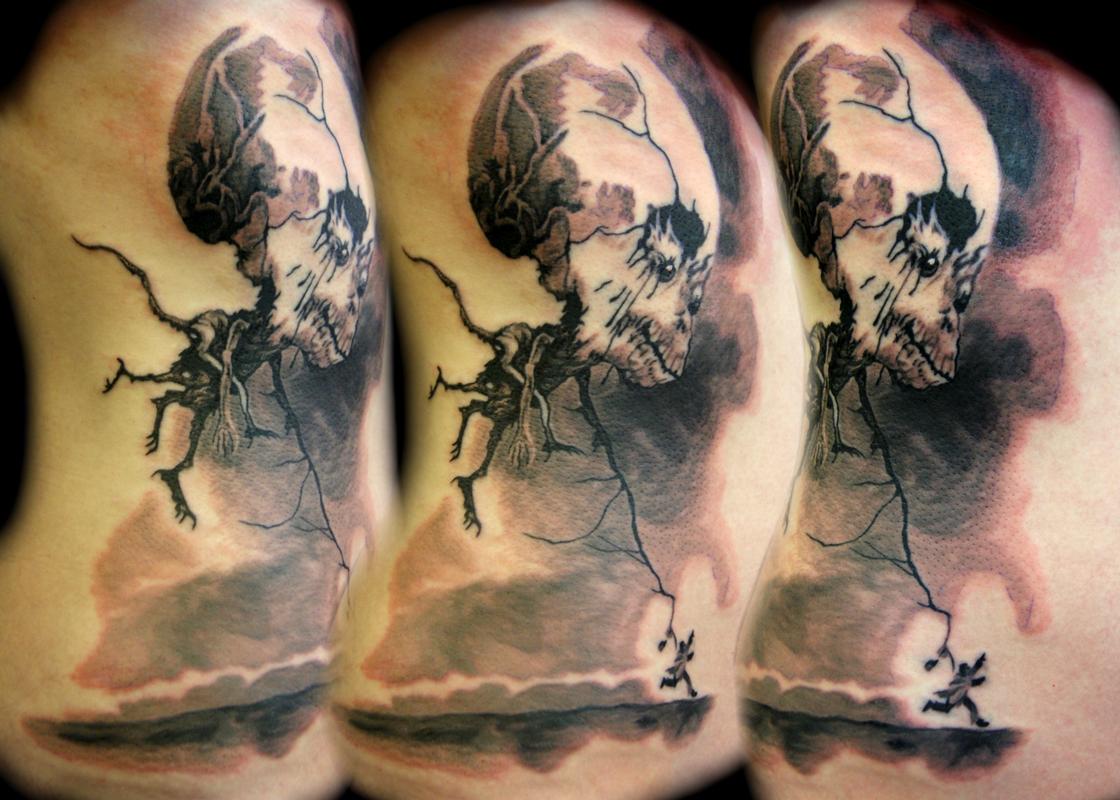 If you'd like to get an amazing custom tattoo celebrating the best season ever, give us a buzz, or shoot us a consultation form, and there's no stress, consults are always free!
Off the Map LIVE is webcast every other Sunday from Off the Map Tattoo in Easthampton Massachusetts! Check out past episodes on our YouTube channel, and visit TattooNOWTV.com for more info.