Thursday September 29, 2011
Su Part Deux!
Sorry, I couldn't resist. Su Houston is coming back for her second guest spot starting this Saturday October 1 and she's sticking around until October 6th. It wasn't too long ago that Su came for her first guest spot, and we adored her so much, we promptly asked her to come back.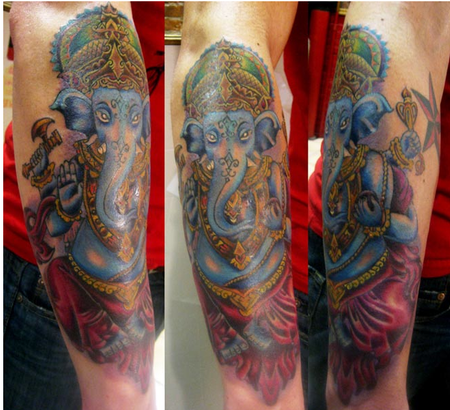 We were incredibly impressed but not only Su's ability to work in nearly every style of tattooing, but we were also taken by her casual charm and amazing bed side manner with clients. She's got some openings so if you want to snag a tattoo appoint with her, walk on in, or give us a call. We promise you'll walk away with a great tattoo AND want to be her best friend.

Off the Map LIVE is webcast every other Sunday from Off the Map Tattoo in Easthampton Massachusetts! Check out past episodes on our YouTube channel, and visit TattooNOWTV.com for more info.