Wednesday September 28, 2011
Ty McEwen is a Superstar!
So you want to know who is a gentelman and a scholar? Ty Nathan McEwen, thats who. The gesture is still a bit over my head, but nonetheless I was absolutely surprised, blown away and on the verge of crying and/or puking with excitement. I can't believe THE ENTIRE STAFF, not to mention my boyfriend, kept this a secret from me.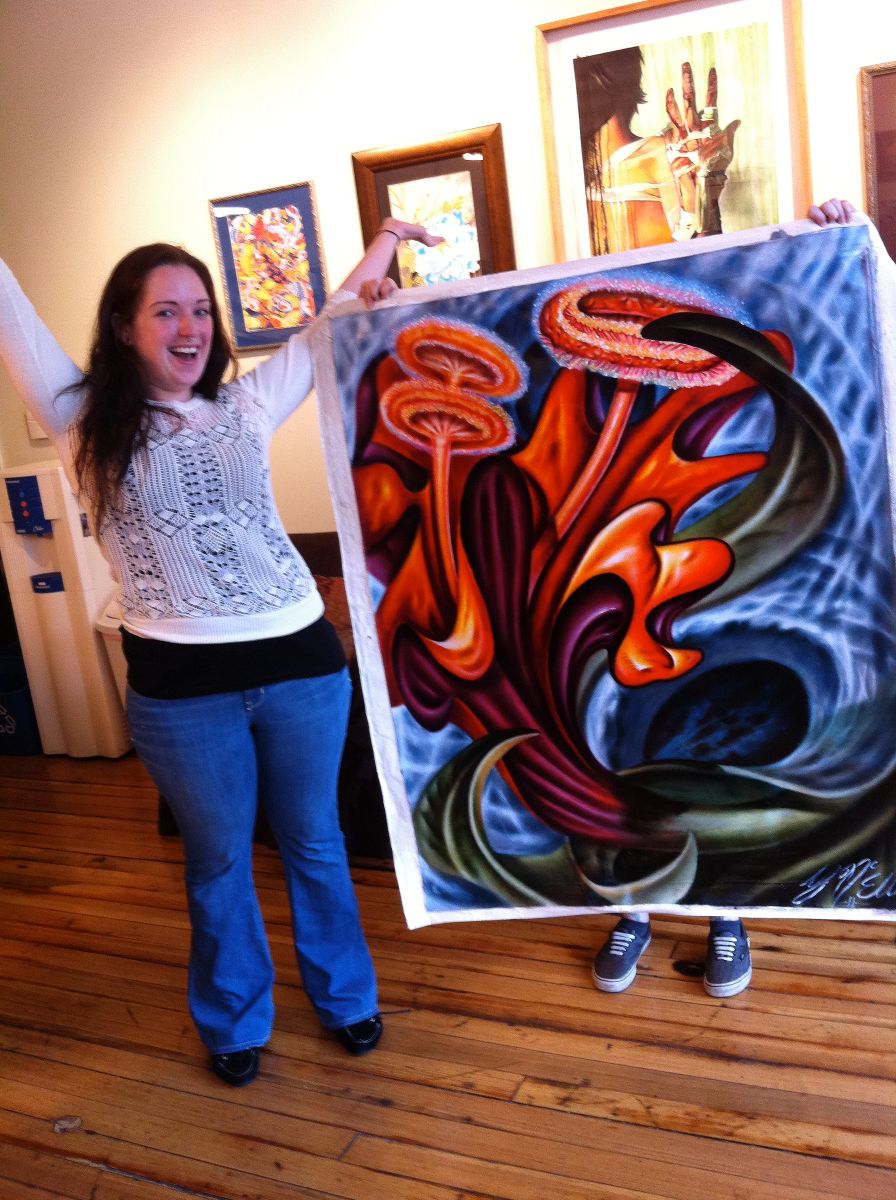 Ty is a seriously amazing tattooer, and quite obviously an extraordinary painter as well. I am honored to add this piece to my collection, and the least I can do is pay forward his talent to all of your web viewers!
Do yourself a favor, and check out his work.
I can't find the right words to say thank you, but I'm seriously touched. Thank you Ty!
Off the Map LIVE is webcast every other Sunday from Off the Map Tattoo in Easthampton Massachusetts! Check out past episodes on our YouTube channel, and visit TattooNOWTV.com for more info.