Monday September 26, 2011
Adrian Dominic is in the house!
It's been a few years since we last had Adrian Dominic here at Off the Map Tattoo, and we're so excited to have him back! He came all the way from California, where he works with Shawn Barber at Memoir Tattoo. That place oozes talent, and we're happy to have some of it on loan on the east coast. Adrian is well known for his bold bio-mechanical and bio-organic tattoos, as well as his creepy original creatures.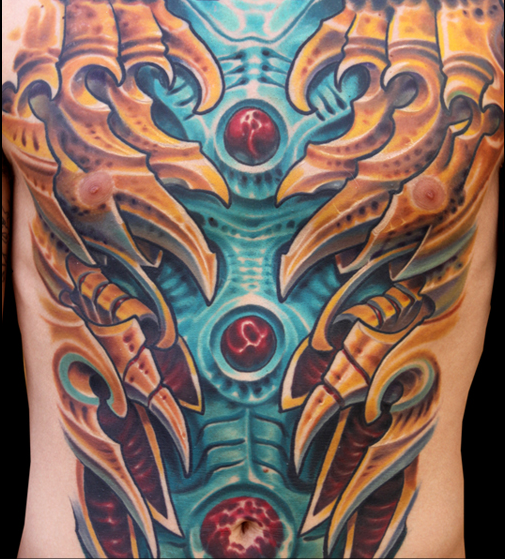 Adrian is fully booked for his stay, but if you want to come on over, drool over his work, and say hi, please do!
Off the Map LIVE is webcast every other Sunday from Off the Map Tattoo in Easthampton Massachusetts! Check out past episodes on our YouTube channel, and visit TattooNOWTV.com for more info.