Tuesday September 13, 2011
Off to Paradise!
We are thrilled it's that time of year again and our convention, The Paradise Tattoo Gathering is upon us once again! We are headed to Jiminy Peak Mountain resort for 4 amazing days of tattoo and art education! We will have lots to do for the general public, tattoo collectors, tattoo enthusiasts and tattoo artists! We even have stuff for the kids, so bring your whole family!
The shop will be CLOSED September 15-19. We appreciate your patience with replies to phone calls and emails.
We hope to see you there!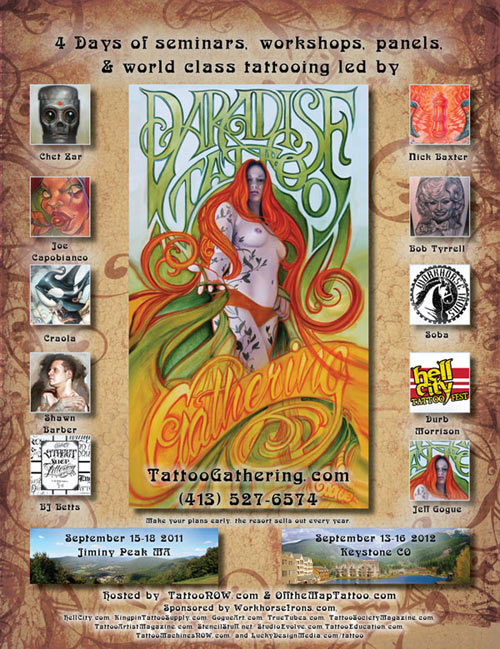 Off the Map LIVE is webcast every other Sunday from Off the Map Tattoo in Easthampton Massachusetts! Check out past episodes on our YouTube channel, and visit TattooNOWTV.com for more info.