Wednesday August 24, 2011
Headed to Hell City but We're Still Opened!
We are super excited that most of our staff is flying out to Phoenix, AZ for one of our very favorite tattoo conventions, Hell City, which is happening this weekend- August 26-28! If you're in the area, make sure you swing by the Off the Map Tattoo booth and say hi to our staff!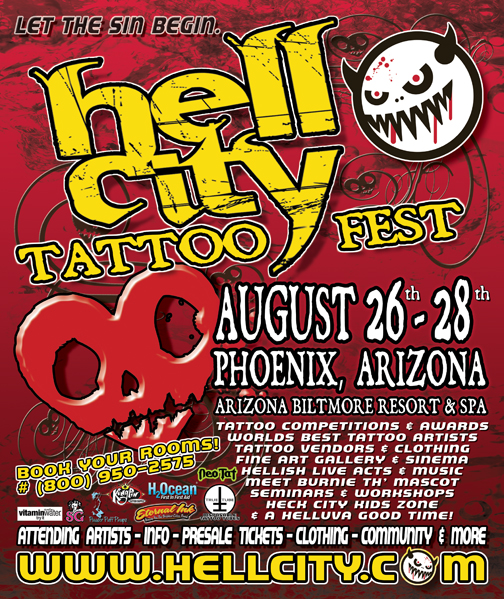 We are also thrilled to remain open without any disruption! Our newest resident Max will be holding down the fort and tattooing while the rest of us are away. Since staffing will be limited please be patient if it takes us a few days to return phone calls or emails.
See you in Hell!
Off the Map LIVE is webcast every other Sunday from Off the Map Tattoo in Easthampton Massachusetts! Check out past episodes on our YouTube channel, and visit TattooNOWTV.com for more info.