Wednesday July 27, 2011
Richard Andrews Next Week!
We are super excited to have Richard Andrews from Oshawa, Canada coming to our studio for his first guest spot next week at our Massachusetts tattoo studio. We are really excited to meet him and see what kind of tattoos he does while he's here!
Richard is most known for his fun, bold colored, neo-traditional tattoos like this ruffle potato chip tattoo...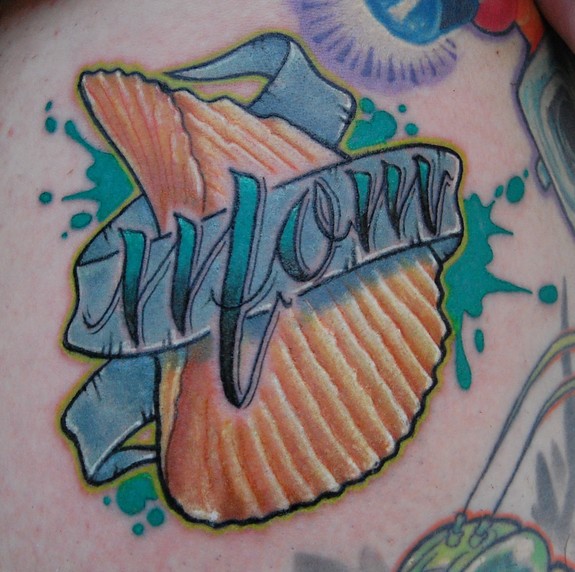 and this snake and guitar tattoo.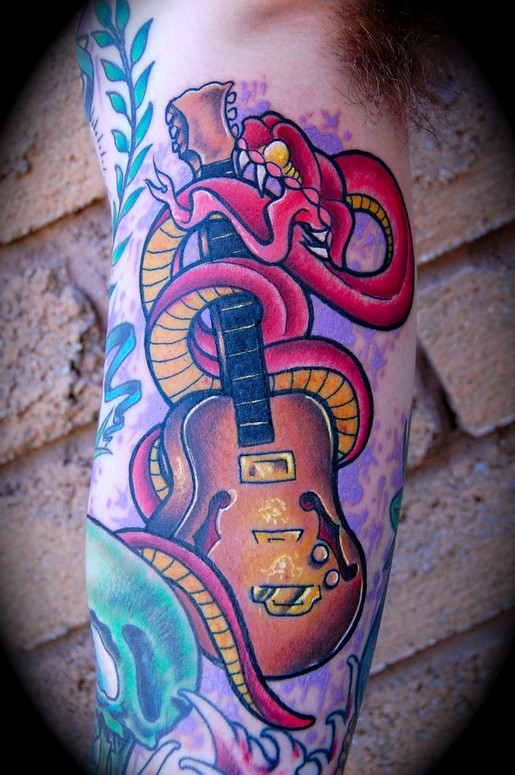 But for all you photo realism lovers, he also does tattoos in a more true to life style like this skull and moth tattoo.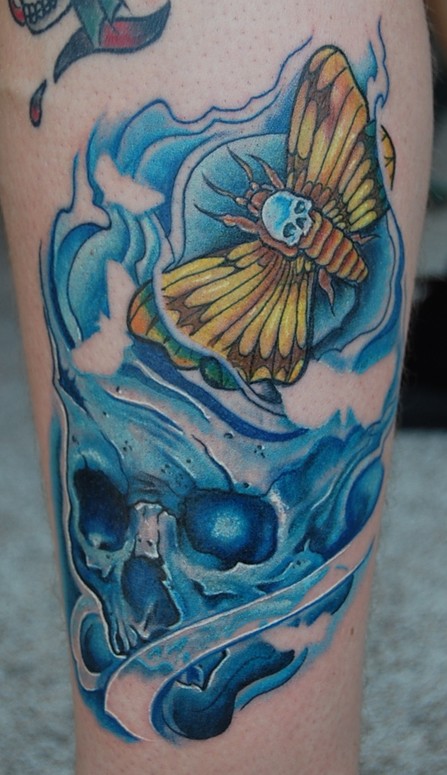 If you're interested in booking some time with Richard, give the shop a call or shoot him an email!
Off the Map LIVE is webcast every other Sunday from Off the Map Tattoo in Easthampton Massachusetts! Check out past episodes on our YouTube channel, and visit TattooNOWTV.com for more info.