Friday July 8, 2011
Harry Potter Charity Day Flash Designs!
Our Harry Potter themed Charity Day is coming right up! Next July 14th, we will be offering $50 tattoos all day, from 11am-8pm, That day,100% of the proceeds will be donated to Emily Williston Library's youth reading program! For full details on the event, check out our facebook event. Tattoo designs must be picked from the flash designs created by our resident artists, and here are a few of them! You can check out the full series of 8 sheets in our facebook albums!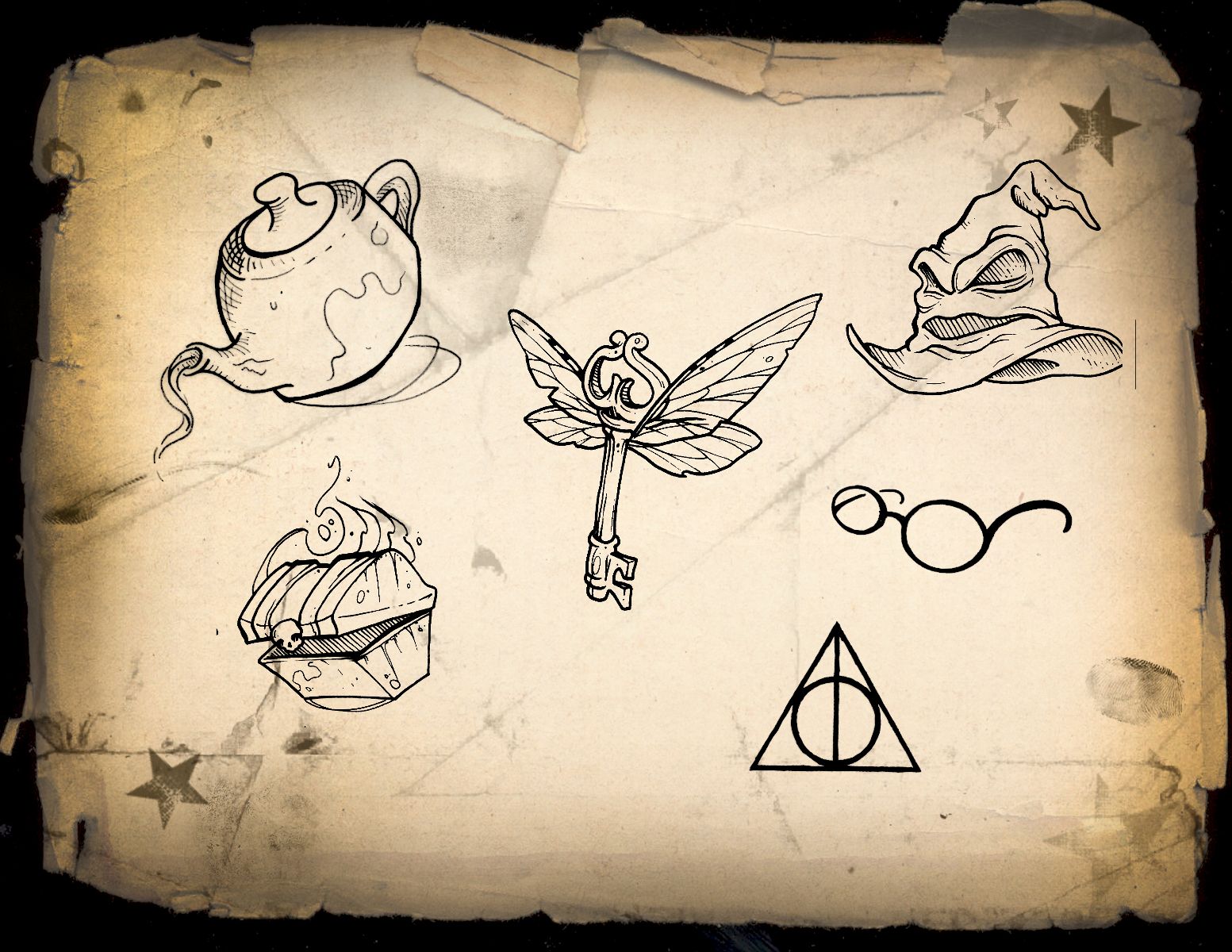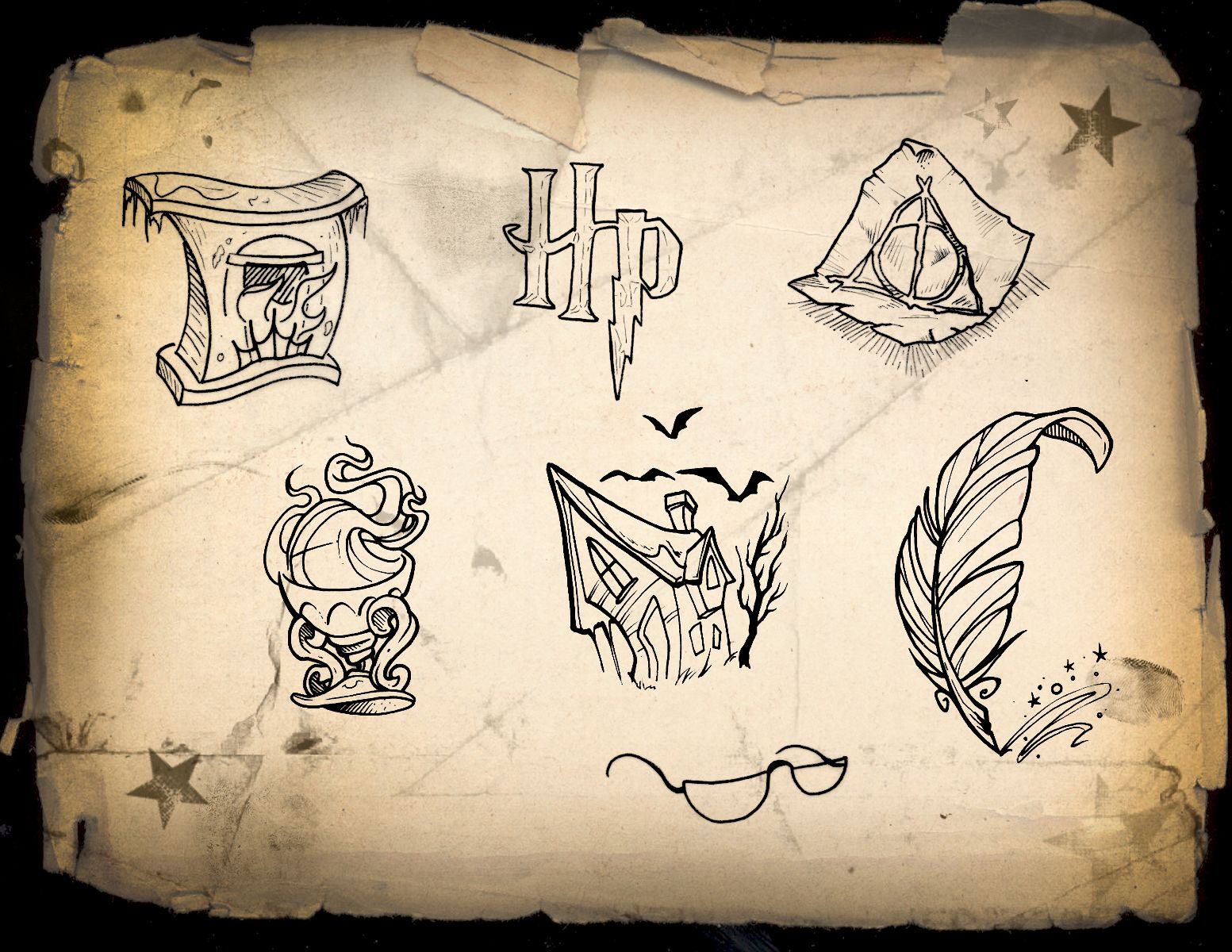 All the tattoos are around 2" in size. If you have any questions feel free to email us or give the studio a call at 413-527-6574!
Off the Map LIVE is webcast every other Sunday from Off the Map Tattoo in Easthampton Massachusetts! Check out past episodes on our YouTube channel, and visit TattooNOWTV.com for more info.