Tuesday July 5, 2011
Ron 570 This Week
Ron Russo, also know as Ron 570, will be coming to Off the Map Tattoo this week, July 7-9 for his first guest spot here! Ron is best known for his super creepy tattoos many of which are inspired by some of your favorite horror movies like this Michael Meyers tattoo.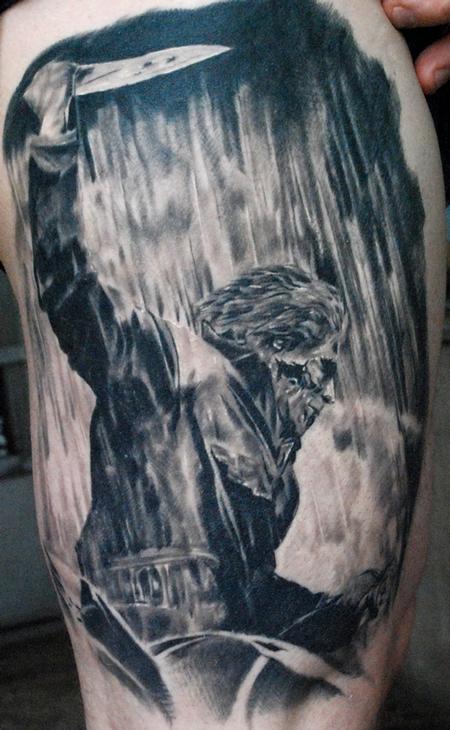 But he also can nail any realistic style of tattoo like this grandpa portrait.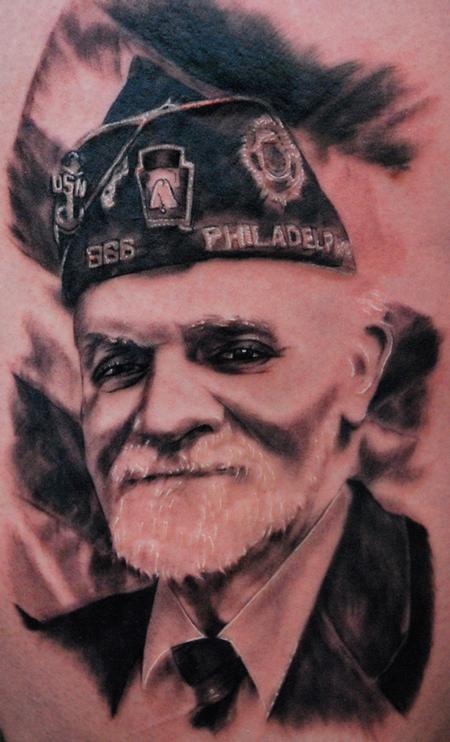 Ron is only here for three days and he's already booked for two! If you'd like to make a tattoo for a custom tattoo with this talented guest tattoo artist, email through the website, or give the tattoo shop a call.
Off the Map LIVE is webcast every other Sunday from Off the Map Tattoo in Easthampton Massachusetts! Check out past episodes on our YouTube channel, and visit TattooNOWTV.com for more info.