Tuesday June 28, 2011
New Part Time Artist Maximilian Rothert!
We are very excited to announce we have a brand new part time tattoo artist, Max, who will be here every Sunday and Monday 11am-7pm, for all your tattooing needs! He'll be taking both walk-ins and appointments.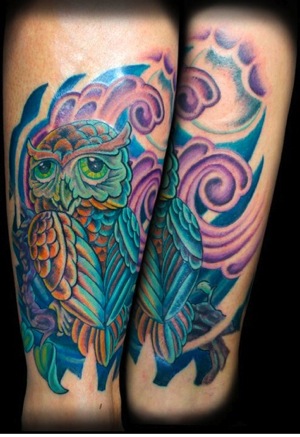 Max graduated from the Art Institute in Boston with a BFA in animation & fine arts, but moved on to discover tattooing was his passion. He's got a sketch book full of great tattoos ideas waiting to happen, so come on in, say hi, and check out his work!
Check out some of his tattoo portfolio on his
personal website,
and stay tuned on Off the Map's site for more current updates! Please call 413-527-6574 if you'd like to set up an appointment or consultation with Max!
Off the Map LIVE is webcast every other Sunday from Off the Map Tattoo in Easthampton Massachusetts! Check out past episodes on our YouTube channel, and visit TattooNOWTV.com for more info.