Tuesday June 7, 2011
Harry Potter Themed Charity Day Next Month- $50 Tattoos All Day!
Love Harry Potter? Love tattoos? Want to support children's literacy? Well, this is the event for you! In conjuction with the opening of the final Harry Potter movie, on July 14, we will be offering $50 tattoos all day starting at 11am-8pm.
Tattoos will be done on a first come first serve basis, and per Massachusetts state law, you must be at least 18, with a valid ID, to get tattooed. Tattoos must be picked from existing flash designs that are inspired by the Harry Potter novels. There are, however, plenty of designs to choose from even if you're not an HP enthusiast (lightening bolts, books, owls, etc). Flash will be released before event date for viewing.
We will also have raffle prizes including the grand prizes of a Harry Potter themed gift basket valued at $200, and a $250 Off the Map Tattoo Gift Certificate. Food and beverages will be available to attendees. We will be accepting general donations as well.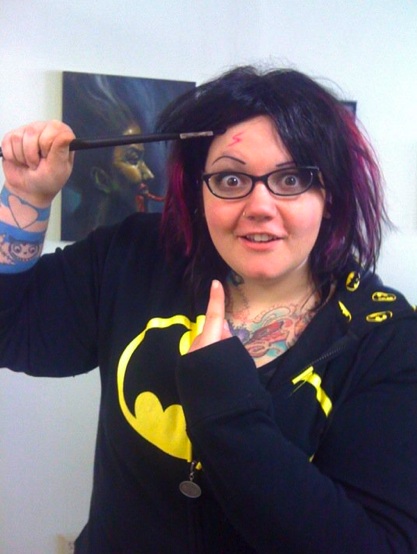 All proceeds of this event will be donated to the Emily Williston Memorial Library in Easthampton. Families are welcome to stop in, but if you are planning on getting tattooed your child must be supervised by another family member or friend.
Off the Map LIVE is webcast every other Sunday from Off the Map Tattoo in Easthampton Massachusetts! Check out past episodes on our YouTube channel, and visit TattooNOWTV.com for more info.