Sunday March 27, 2011
Chet Zar Painting Seminar Confirmed.
MAY 22, 2011: CHET ZAR PAINTING SEMINAR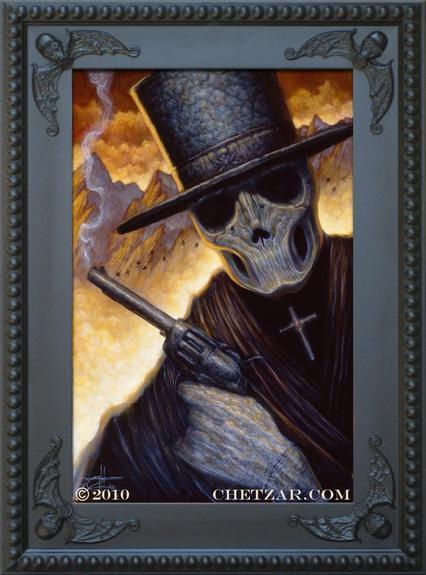 This day long seminar will cover the techniques and materials I use to create my oil paintings. I will go over creating the initial sketch, painting a small study and creating the final painting.
Some of the subjects I will be covering are reference, tools and materials, under painting, value, color, composition, texture, glazing...and a whole lot more. I will start with a rough sketch and discuss subject, value and composition decisions. Next will be a small study, which will focus on color, value and troubleshooting the final piece. Finally, I will create the final painting. This will be the longest part of the seminar and cover the subjects stated above. I will also be covering my experiences as an artist and thoughts on art throughout the demo.
There will be limited space for artists with some painting experience to set up and paint during the demo but simple observation and note taking is also encouraged. I will leave that up to you. I will be happy to go around to those who decide to paint or sketch and offer suggestions and/or criticism at the end of the day. Also, if time allows we can do a final question and answer session.
The class will be limited to 15 people at $200 each. You can PayPal your payment using the button below. Once a payment is made, a list of suggested supplies and materials will be emailed to you.
I prefer to keep things informal so feel free to bring snacks, drinks and whatever else you might need to make yourself comfortable.
Off the Map LIVE is webcast every other Sunday from Off the Map Tattoo in Easthampton Massachusetts! Check out past episodes on our YouTube channel, and visit TattooNOWTV.com for more info.