Monday March 21, 2011
Chris Dingwell Workshop "Painting Without Fear" Coming April 18th!
Always wanted to start painting, but you are "afraid?"
Tried it, but got frustrated and gave up?
Painted for years, but want to try something different?

Whatever your level or experience with painting, this extensive, interactive seminar workshop is for you....

I will be starting with a SHORT but thorough slide show, just to establish some background for my work, and then I will go through the steps of beginning a simple painting of my own from scratch!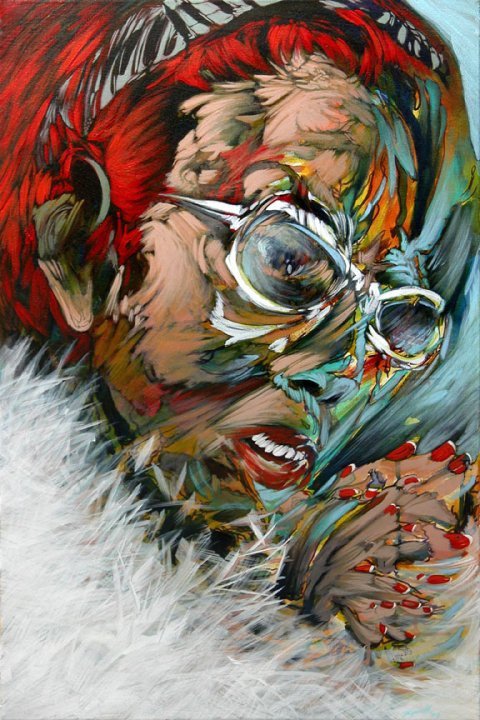 I will discuss my process and materials to some extent, but my paintings are not about elaborately involved techniques. ANYONE CAN DO THIS! It's just about pouring your heart into your work and allowing that to be your guide. I will show you briefly how I create my image and layout, then follow with a lot of underpainting, building up to the final result.

Once My painting is off to a good start, it will be YOUR turn.
Everyone in the workshop will be working on a painting from the same reference image that I am, and together we will find lots of different ways to approach the same idea. The remainder of the time will be spent painting together; side by side, discussing our discoveries and hardships along the way. Many of these may be finished that day, but it isn't required.

We will be working with Acrylic paints, but much of what we will be doing can apply to any medium. If you have your own paints and brushes for working in Acrylic, feel free to bring them, but it isn't necessary. If you want to work on an easel, you will need to provide your own!

Otherwise I WILL BE PROVIDING ALL OF THE SUPPLIES; canvases, transfer paper, paints and brushes. Bring your own hands, eyes, ears, and brains.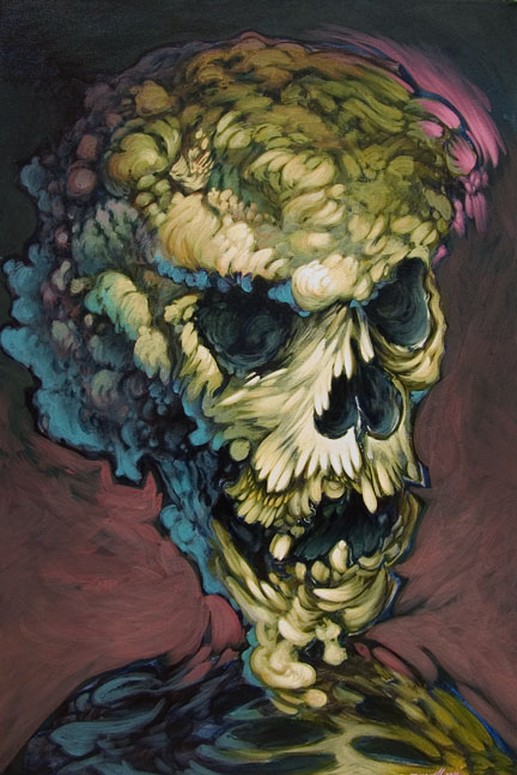 In addition to all of that, I have an extensive list of online resources with links to materials and technique tutorials that will be given to each participant, providing every one of you with an almost limitless expanse of painting know-how!

During the workshop you will all be painting along with Chris (and all the rest of us) for much of the day; bring water to drink, and snacks. We will take a lunch break, but we are not buying yer lunch!

Class will be limited to JUST 10 people.The full day class will be $160 which includes ALL supplies. I am asking everyone to give me at least a $60 deposit ahead of time; you can pay more if you like. Send deposits through Paypal to chris@sanctuarytattoo.com or contact me to make other arrangements.

For questions or more info, e-mail chris@sanctuarytattoo.com
For a better look at Chris' work, go to www.chrisdingwell.com or look him up on Facebook!

You can also contact OFF THE MAP at (413) 527-6574
Ask for Mary.
Off the Map LIVE is webcast every other Sunday from Off the Map Tattoo in Easthampton Massachusetts! Check out past episodes on our YouTube channel, and visit TattooNOWTV.com for more info.