Sunday March 13, 2011
Video Testimonials & Tattoo Appreciation Party
This Thursday March 17 from 6-8pm we will be filming video testimonials at the shop to be used on our website and in upcoming dvd's. We scheduled this right before our party so people can come hang, say a few words on video and then head over to the Brass Cat with us afterwards and grab a drink or two!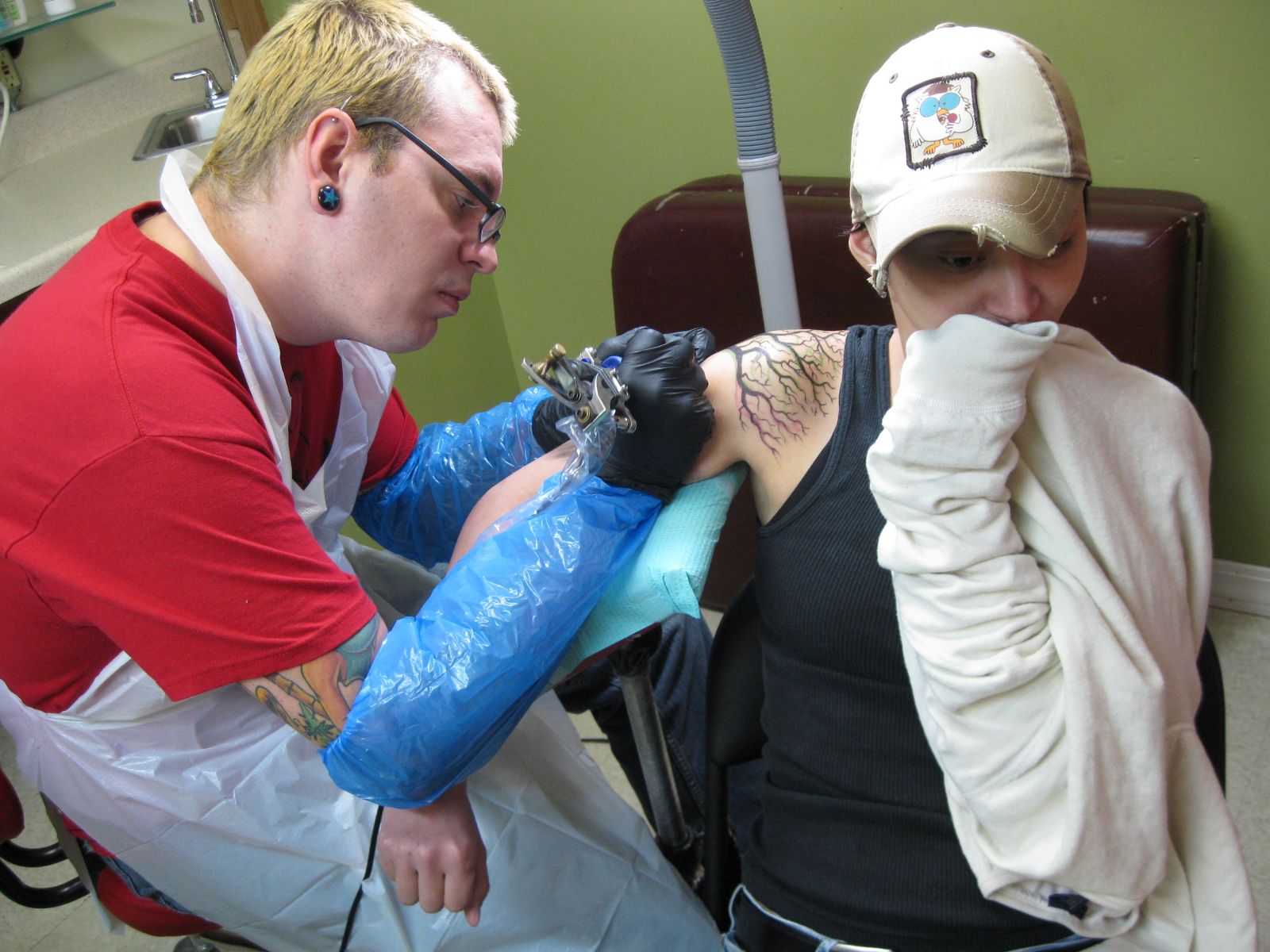 Whoever comes in for a testimonial will get a $25 gift certificate to Off the Map, as well as their 15 minutes of fame! Since we're not ones to cut corners, if you follow us to the Cat right down the street from the shop, we'll give you another $25 gift certificate. How easy is that? We'll also have our usual giveaways as well as our $250 contest for the best tattoo idea. The party starts at 8 and goes til they kick us out.
We are also pleased to announce that resident tattoo artist Ben Reigle, will be playing at our party with his newly assembled band Them There Ghosts. There is NO COVER for this entire event, and like we said, we give our gift certificates like it's our job (well, it sort of is). We hope to have a great crowd so come on out and spread the word!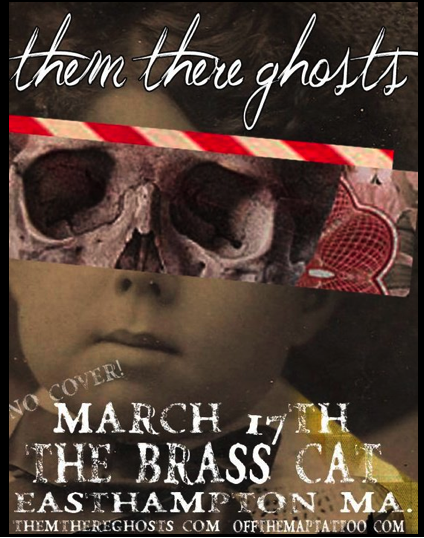 Off the Map LIVE is webcast every other Sunday from Off the Map Tattoo in Easthampton Massachusetts! Check out past episodes on our YouTube channel, and visit TattooNOWTV.com for more info.