Thursday June 23, 2011
Michele Turco is Tattooing at Off the Map Tattoo Next Week
Having the honor of housing super talented international tattoo artists like Michele Turco from Italy, is just one of the many perks of working at Off the Map Tattoo. His 30 years of experience is easy to see in his super smooth and flawlessly executed tattoos- like this photo realistic eye tattoo with animal print.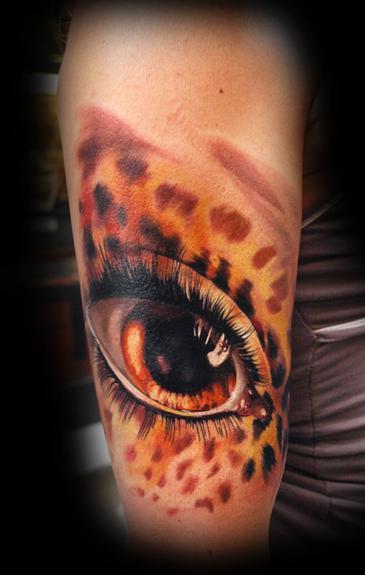 If you'd like to make a tattoo for a custom tattoo with this talented guest tattoo artist, email through the website, or give the tattoo shop a call.
And who are we kidding? Two pictures isn't enough. For more eye candy in the form of Michele's tattoos check out his full online tattoo portfolio.
Off the Map LIVE is webcast every other Sunday from Off the Map Tattoo in Easthampton Massachusetts! Check out past episodes on our YouTube channel, and visit TattooNOWTV.com for more info.