Wednesday May 25, 2011
Tony Mancia is Coming Back to Massachusetts Next Month
Tony Mancia will be back next month to do another guest spot. Tony booked his own appointments so you'll want to get in touch with him directly, he's always booked solid when he gets here so don't wait too long! If you've been looking for an amazing black and gray tattoo, Tony is a great choice!
This hanya mask tattoo and surrealist abstract tattoo definitely show off his smooth style and talent in that genre.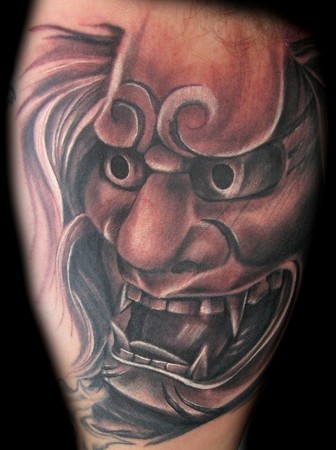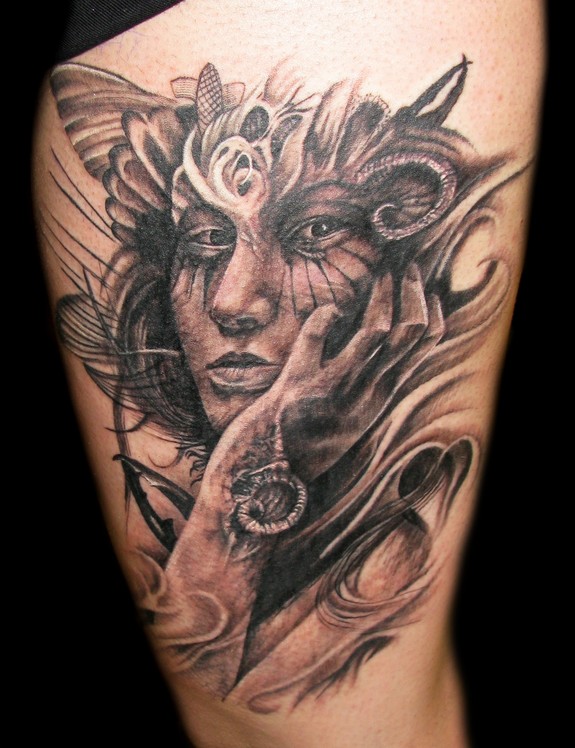 He'll be here from June 22-28, make sure to plan ahead!
Off the Map LIVE is webcast every other Sunday from Off the Map Tattoo in Easthampton Massachusetts! Check out past episodes on our YouTube channel, and visit TattooNOWTV.com for more info.