Wednesday May 11, 2011
Todo from Atlanta is Tattooing at Off the Map Next Week
Todo is coming from his self owned studio, ABT Tattoos, in Atlanta, Georgia to work with the folks at Off the Map Tattoo. Todo has been tattooing for a long time, maybe longer than you've been alive! Seriously though, Todo has over 30 years of experience in the tattoo industry
Todo works in just about any medium but really enjoys taking on photo realistic tattoos an portraiture like this Dimebad Darrell tattoo.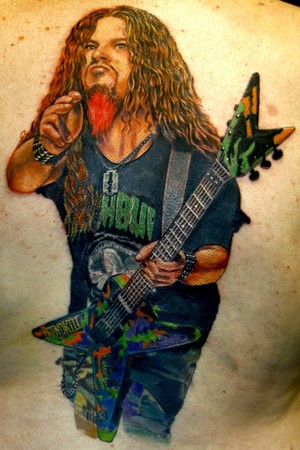 He also loves to work in bio-organic and bio-mechanical tattoos like this tattoo which put an interesting spin on a family heritage tattoo.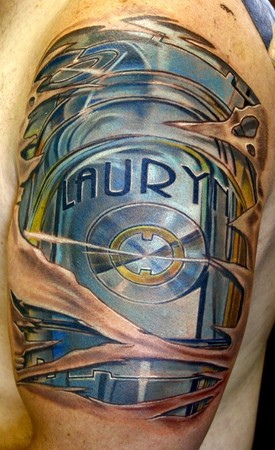 If you'd like to make an appointment for a custom tattoo with this talented guest tattoo artist, email through the website, or give the tattoo shop a call.
Off the Map LIVE is webcast every other Sunday from Off the Map Tattoo in Easthampton Massachusetts! Check out past episodes on our YouTube channel, and visit TattooNOWTV.com for more info.