Friday April 21, 2017
ITALY NEWS: Mirco is Dead Campioni torna tra noi! Affrettatevi per un tattoo da paura!
Dal 27 al 29 Aprile il nostro studio Off The Map Tattoo di Cervignano del Friuli (UD) avrÓ il piacere di riospitare il grande artista (pittore, tatuatore, scultore, body painter) MIRCO CAMPIONI http://www.mircocampioni.it/
Se volete un tauaggio da paura, contattateci! +39 366 3877171 ; italy@offthemaptattoo.com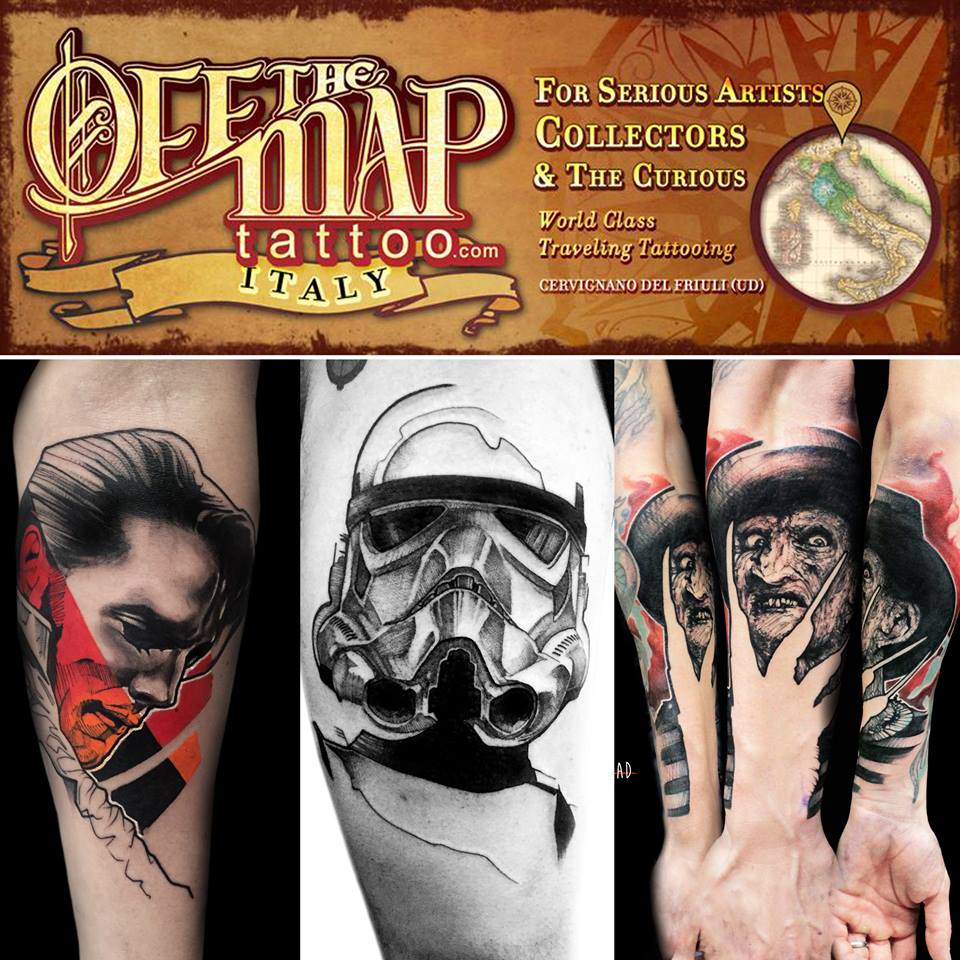 Off the Map LIVE is webcast every Monday from Off the Map in Easthampton Massachusetts! Check out past episodes on our YouTube channel, and visit TattooNOWTV.com for more info.