Saturday November 19, 2016
New England News: Body Suit Contest at OTM!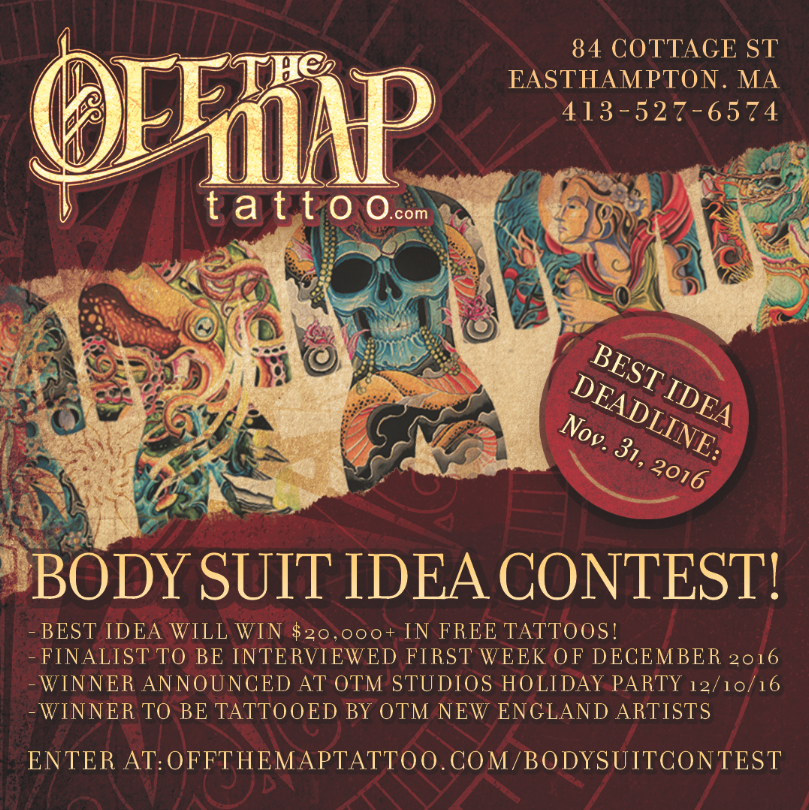 Have you ever dreamed of having your whole body blanketed in amazing tattoo art? Here is your chance to win an entire body suit! Conjure up your best body suit tattoo ideas and enter for your chance to win this amazing opportunity to adorn your canvas in stunning tattoos.
Best idea will be tattooed by Off the Map New England artists.
$3,000 deposit required, to be paid back upon completion of tattoo
Enter your idea by filling out a submission form HERE
Off the Map LIVE is webcast every Monday from Off the Map in Easthampton Massachusetts! Check out past episodes on our YouTube channel, and visit TattooNOWTV.com for more info.