Monday October 10, 2016
New England News: For One Day Only, Gray Silva!
Gray Silva will be joining us in the studio for one day only, October 25th. You can also catch up with him at the Paradise Tattoo Gathering at Jiminy Peak in Hancock, MA from October 20th to the 23rd.
Gray is the master of "wonky lines that don't always join up". He is the owner of Rampant Ink Tattoo Studio in Nottingham, England.
Gray's style is a combination of bold black outlines and bright color.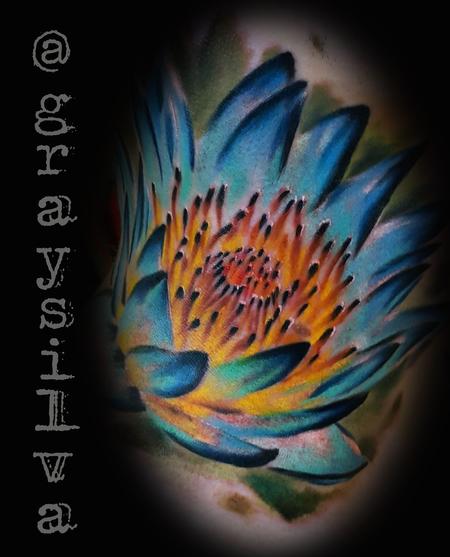 To get the one and only spot, call the shop ASAP at (413) 527-6574 to find out how to book with xhttp://www.offthemaptattoo.com/tattoos/Gray_Silva/while he is here!
Off the Map LIVE is webcast every Monday from Off the Map in Easthampton Massachusetts! Check out past episodes on our YouTube channel, and visit TattooNOWTV.com for more info.