Monday October 3, 2016
New England News: THE PARADISE TATTOO GATHERING IS ALMOST HERE!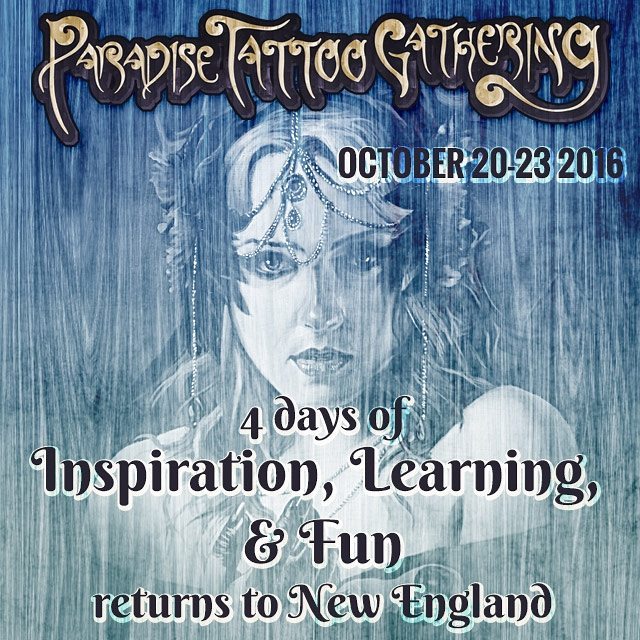 This is the biggest event that TattooNOW hosts! Buy your tickets now. The Paradise Tattoo Gathering Seminar registration is open. Seminar list includes Guy Aitchison, Hannah Aitchison, Jeff Gogue, Nick Baxter, Bob Tyrrel, Ivana, Jason Butcher & Lianne Moule, and so many more!
The Paradise Tattoo Gathering is a unique event, bringing together the finest tattooers, visual arts artists, collectors, and the curious together to experience the very best the tattoo culture has to offer. Teachers and students travel from all over the world for the seminars, workshops, discussion panels, critiques, contests, live painting, film showcase, networking, and more. Just about 50 of the world's top tattooers, painters and sculptors will showcase and create amazing works of art live.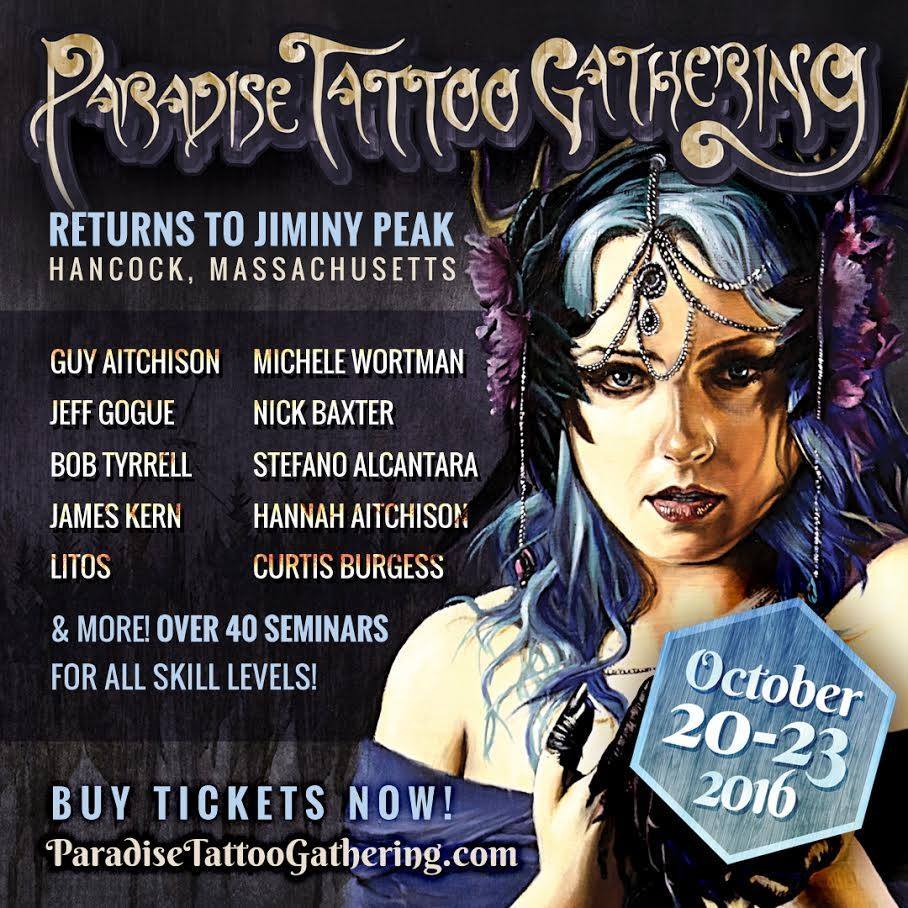 Off the Map LIVE is webcast every Monday from Off the Map in Easthampton Massachusetts! Check out past episodes on our YouTube channel, and visit TattooNOWTV.com for more info.