Monday August 22, 2016
New England News: Blackwork Weekend is September 9-12
Blackwork Weekend is happening here in Easthampton September 9-12.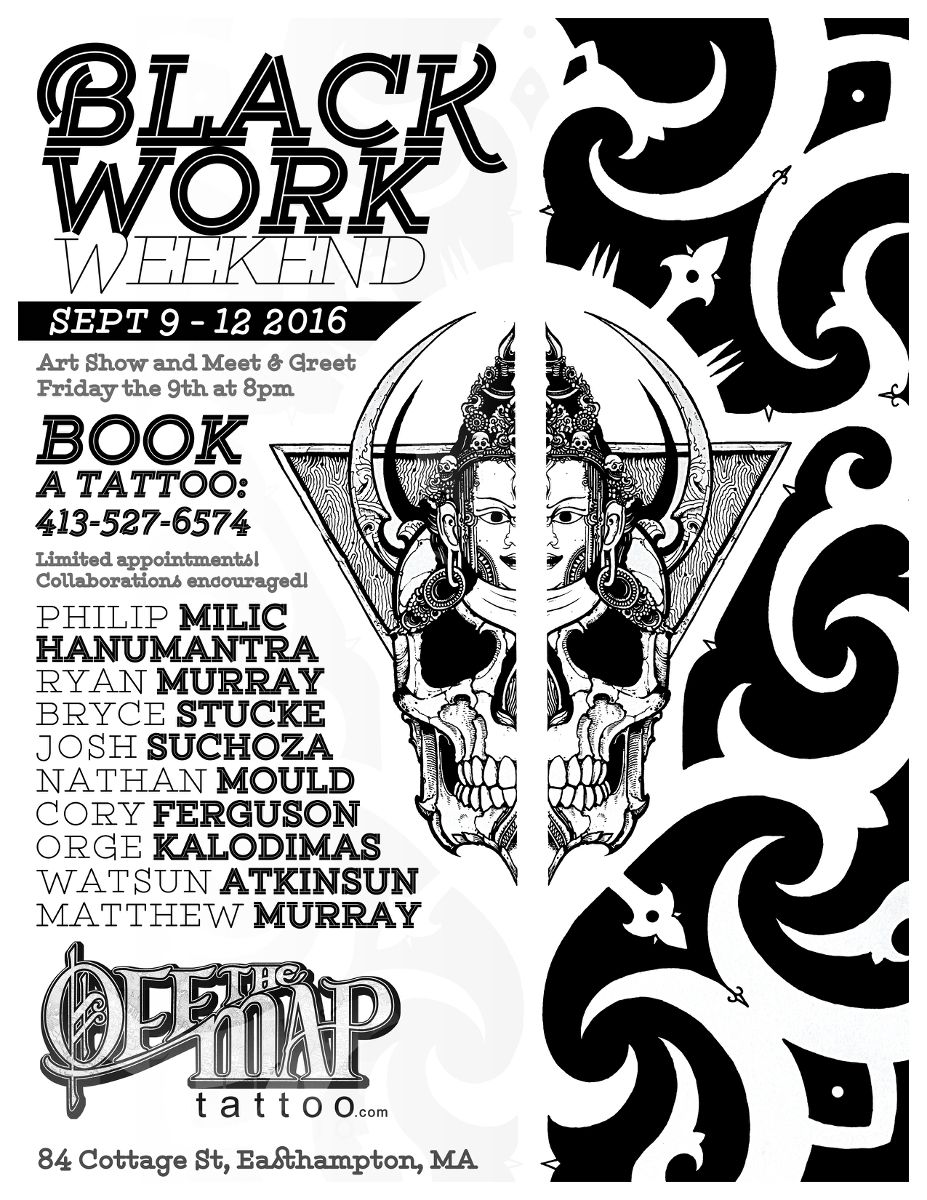 Some of the rad blackwork artists we will be featuring are Philip Milic, Hanumantra, Ryan Murray, Bryce Stucke, Nathan Mould, Corey Ferguson, Orge Kalodimas, Watsun Atkinson, Matthew Murray, plus our own resident artist Josh Suchoza.
Join us on Friday, September 9th at 8pm for an opening night bash! We will be having an art show and Meet and Greet with these talented artists.
There are also limited tattoo appointments available, please call (413) 527-6574 for booking details.
Off the Map LIVE is webcast every Monday from Off the Map in Easthampton Massachusetts! Check out past episodes on our YouTube channel, and visit TattooNOWTV.com for more info.